Planning a move to Los Angeles County? Get all the information you require to make your relocation as smooth as possible. Los Angeles County is a massive sprawl of 88 cities and almost ten million residents. Our Los Angeles County moving company serves the entire region, helping you make the move quickly and easily. With unrivaled natural beauty and unlimited urban opportunity, Los Angeles County is still the place to be for those in search of both opportunity and an increased standard of living. Let experienced Los Angeles County movers help you take the first step towards a better future for you and your family.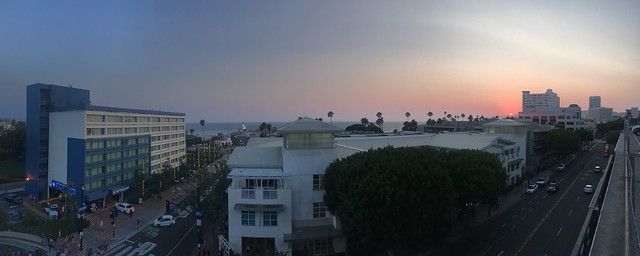 Photo: Sergei Gussev / www.flickr.com
Quality moving service from start to finish
Our Movers in Los Angeles County are readily available 24/7 for any kind of your moving needs. We understand that relocating your home can often be a tremendous change for you and your family – both mentally and physically. As one of the leading moving companies in Los Angeles, we offer you a full-service solution for both local and long-distance moves. In addition, commercial enterprises can also benefit from our services. From start to finish, door to door, our movers will be there for you, moving your precious and valuable belongings to the destination of your choice, ensuring that they arrive safely and securely. Our company will provide you with an estimation of time and cost for all of your needs. Then a team of professional movers will proceed with helping you disassemble your furniture and wrap your belongings to ensure they arrive at your destination without damage. We specialize in moving of fragile items. One of our specialties is professionally wrapping fragile items that would otherwise be damaged during transportation. You can count on us to bring your belonging to their final destination without harm. When you are ready to make the move, please contact us for a quote and detailed explanation of our services. We will worry about your valuables, so you can concentrate on more important aspects of your move.
Best cities to live in Los Angeles county
Redondo Beach. One of the most desired cities in Los Angeles County, Redondo Beach is a small and prestigious city located near the Santa Monica Bay. Our moving company can transfer your personal belongings to Redondo Beach with ease.
Manhattan Beach. Like Redondo Beach, Manhattan Beach is a small and extremely desirable South Bay town. Manhattan Beach is laid back, easy-going and extremely fun place to live. Once you are ready to make the move, our movers can help you make it happen.
Malibu. A prestigious city located to the west of Los Angeles, Malibu is a star studded local, and one of the most desired places to live in Los Angeles County. We can help you bring your belongings to Malibu quickly, safely and at a competitive price.
West Hollywood. For those who prefer a more urban setting, West Hollywood is a trendy and diverse town. Full of opportunity, and accessibility to modern amenities. Anyone who wishes to live or work in West Hollywood is encouraged to contact us for more information.
Burbank. Another great option for those seeking an urban living and working atmosphere, Burbank has over one hundred thousand residents and has many viable opportunities for young entrepreneurs and professionals. Our friendly movers would be happy to accommodate you with your move to Burbank.
Get your free moving quote
Moving to a new location is never easy. Let us help you make your move easier and more affordable. Contact us now for a free quote. We will create a full plan for you, taking your items and location into consideration and helping you plan the best course of action. Moving should never be difficult for anyone. That's why you need movers who understand you and your needs. Let's make it happen.