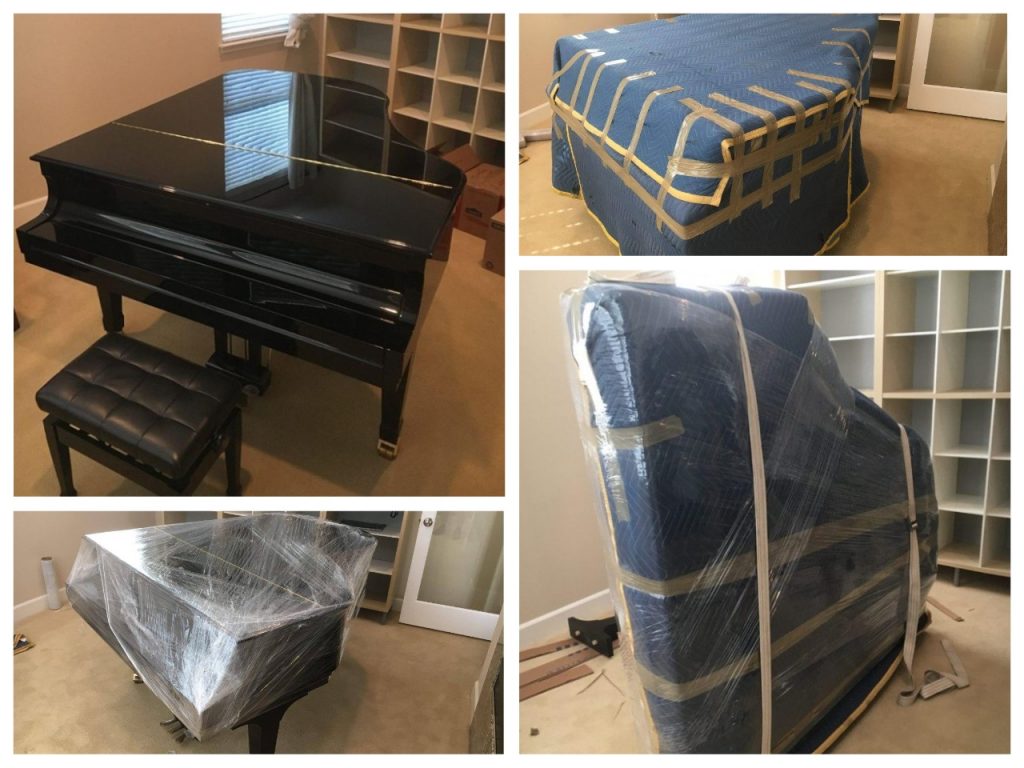 Moving can become a real challenge especially if you have heavy and costly items like pianos. To eliminate the risk of getting scratches, damages, the influence of weather (rain, snow) it is better to pack the piano. Our movers have all the necessary packing materials to ensure that your property is fully protected during transportation. Here is how we pack our clients' pianos for a move.
Step 1: Wrapping with a special film
First layer of a special film protects your instrument from micro transportation scratches and moisture. We remove all the hinges that can damage your instrument and also wrap all the individual parts like lid, legs and pedals separately.
Step 2: Wrapping with blankets or towels
Wrapping with blankets helps prevent any possible bumps and dents that may occur moving a piano upstairs or downstairs, or moving it through the doors and transporting it in the truck.
Step 3: Securing the blankets with a duct tape
We use duct tape in order to prevent blankets from slipping off during transportation.
Step 4: Leaving some space without film
We try not to pack the piano with a film entirely. Slippery polyethylene can play a bad joke – hands can slip off at a crucial moment. Besides, if the temperature outside is below room temperature, harmful condensate can be produced under the film. When it rains pianos are usually covered with a tarpaulin.
To move smoothly, piano moving company must prepare an instrument, prepare a house and take into account all the influencing factors such as steps, gravel, grass and so on.
Team members of "California Movers Local & Long Distance Moving Company" moved more than 10,000 pianos in California and can guarantee the piano's complete safety.