Same Day Movers
A relocation is a life-changing event that requires careful planning, but there are situations when people need to leave their current place of leaving tomorrow or even today, so a help of same day movers seems a necessity in this case.
However, there is no need to worry because with California Movers even such hurried moves can be performed smoothly. We are the same day moving company that assists people who are moving under any specific circumstances. Our trained and licensed team never leaves people in grief and is ready to arrive almost immediately to make moving efficient and coordinated.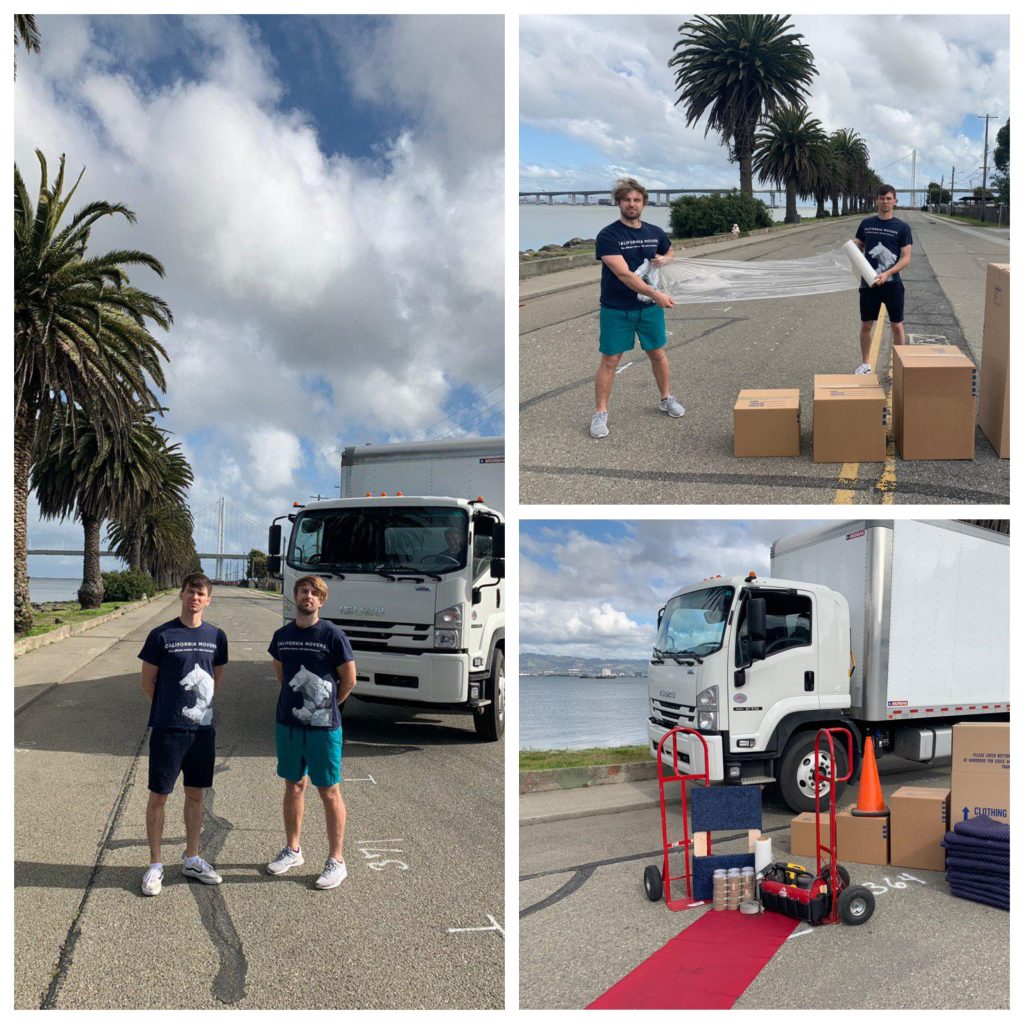 Photo: California Movers
Relocation FAQs
Are you available for local / long distance same day move?
How to find same day movers near me?
What is the average moving cost for the last-minute move?
How to pack when moving in a hurry?
Why choose California Movers?
How to get a quote or visual estimate?
Are you available for local / long-distance same day move?
The same day move moving service is provided only by a small number of companies, but we are professionals in this direction. Despite the fact that most of the moves are booked in advance, we always have a moving team and professionally equipped vehicles in reserve to cope with emergency relocation. They are available both on weekdays and days off to perform both residential and commercial moving within a very short period of time.
California Movers is a last-minute moving company that relocates people to any distance. Whether you need to move locally or interstate but have only several hours for that, it is not a problem. We deliver people's possessions to any distance and also offer comfortable storage facilities if they need to prepare a new place for living. It makes no difference for our same-day movers what distance every item will cover since they pay much attention to its careful and reliable packing, loading and transporting performing every order.
Our main goal is to deliver our clients' valuables safely and quickly to a new home, so every order is treated with great care and responsibility. Moreover, our fleet of vehicles includes new trucks and vans which are carefully maintained and equipped for both short and long-distance moving, so a timely and secure delivery is guaranteed to everyone.
How to find same-day movers near me?
Last-minute moving always comes as a big surprise! You may be warned about the necessity to move urgently or movers you have ordered may not turn up, so every person should have a solution to this problem and California Movers is a key to your success. Working all over the west of the US, our company has representatives in all big cities located in western states. It means that it is enough to fill in the application form on our website or call us and our employee will arrive for an estimate if necessary.
We also admit making estimates on the basis of photos of items moved, the number of rooms in the apartment, or a detailed list of the possessions. In this case, our logistics department will find a team of last-minute movers, packing materials and equipment required, and a vehicle of the necessary size located close to you and send them to the home to be moved. In fact, this procedure is quick enough and your moving team will arrive as fast as possible to help you.
The success of same day moving depends on the coordinated and perfectly organized work of all members of the company and it is the thing California Movers is proud of. Moving business implies taking responsibility not only for items moved but also people who experience great stress in their lives caused by relocation. We also prove our clients that goals which seem unbeatable at first sight (like the same day relocation, for example) can be easily achieved if you deal with professional last-minute movers near you such as our company.
What is the average moving cost for the last-minute move?
Though it may seem that moving services of the same-day movers are more expensive than scheduled ones, it is far from being a reality. There are several factors influencing the cost of relocation including the volume of items moved, distance to be covered, the number of services ordered and many others.
However, people who hurry to move cannot save on relocation using the most popular approaches like the choice of the cheapest time, getting free help from relatives and friends as well as charity organizations, participating in the federal program etc. That is why it may seem that hurried moving costs more than one booked in advance.
California Movers offers a very reasonable pricing policy for moving services provided and has no hidden fees to disappoint our clients. The main factor that impacts the moving cost is, of course, a distance. The moving cost of short-distance local moves starts from $250-$300, while the average price for a long-distance relocation with the help of our company is $3,600. You can see that mileage plays a very significant role in the final moving cost, but it is necessary to say that the selection of additional services may reflect on the moving cost as well. You can reduce it getting packing materials yourself or failing to order extra services such as cleaning, assembly/disassembly, connection of appliances etc. We recommend considering thoroughly what services are essential for moving the same day since a shortage of time can squeeze you like a lemon if you decide to do everything yourself.
How to pack when moving in a hurry?
One of the things to save on the cost of the services of last-minute movers is to try to pack as many things as possible yourself. It may seem challenging since you have a minimum of time, but following several simple tips from experts can help you to take everything with very quickly.
Remove everything that you are not going to take to a new home. It is possible to handle them to your friends, charity organizations, or just throw away.
Gather a bag of essentials such as documents, devices and charges, toiletries, cosmetics, money etc.
Take photos of things you are moving. If they are going to spend some time in storage, you will clearly understand how they can be arranged better. Moreover, it can be a kind of checklist to avoid losses or thefts.
Label and number all the boxes setting fragile items apart from the rest of the stuff.
Avoid filling the box with very heavy things only (e.g. books) for it not to break while loading. Mix heavy and light items in one box.
It goes without saying that packing may be an exciting activity if you do that in advance. However, when in addition to getting all your things together, you have another dozen tasks to complete as fast as possible, it is reasonable to entrust same day movers with this challenge as well. Probably, you do not want to get sad opening boxes with damaged or broken possessions. The quality of packing done by trained people can be spotted immediately. When work is done by professionals, your smile will not leave your face with every new box opened!
Why choose California Movers?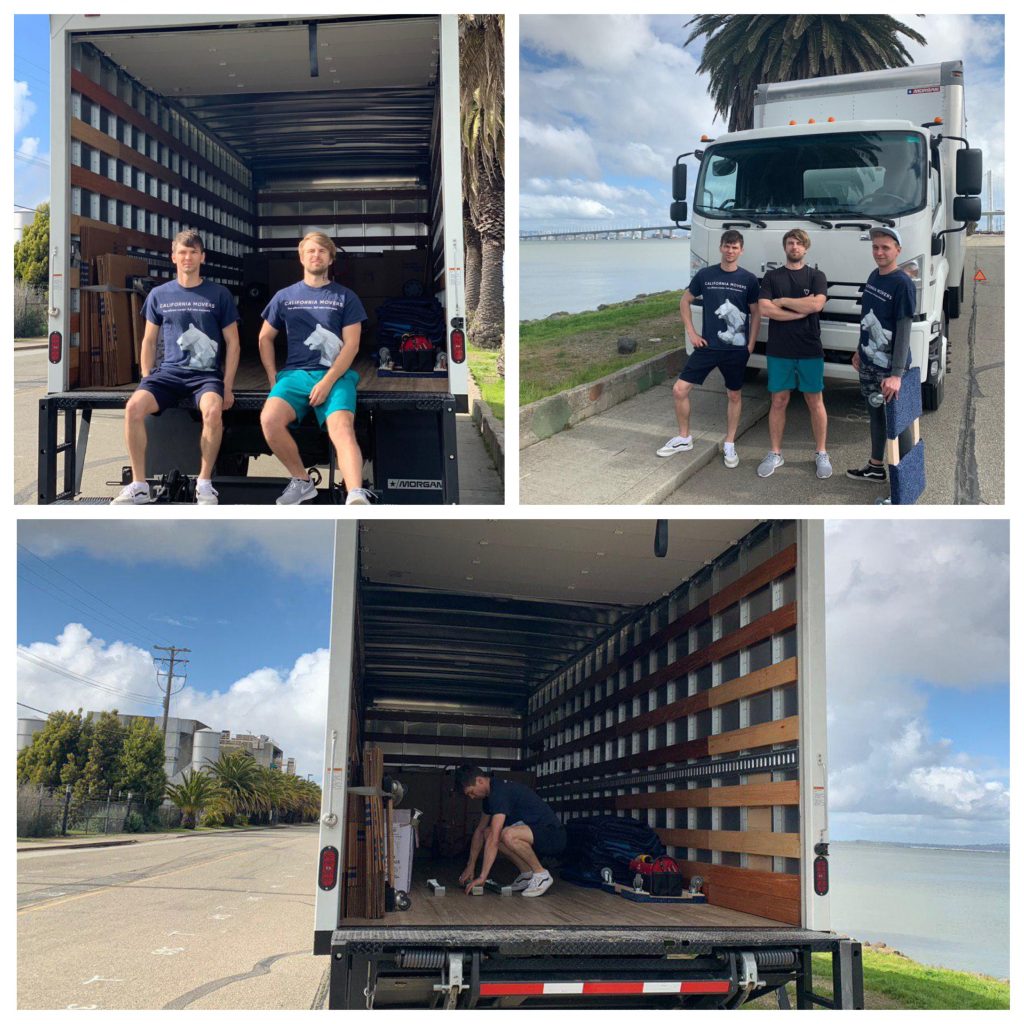 Photo: California Movers
What differs a regular mover from a last-minute mover? Unfortunately, companies that have no experience in dealing with urgent moving are subjected to the same mistakes as ordinary people. A necessity to organize everything several times faster than usually enables a human factor which leads to missing, forgetting and misunderstanding. California Movers has developed a unique mechanism of work in stressful situations such as hurried moving which helps to consider all the important points and implement them in reality. Moreover, our company has a number of other benefits we are proud of:
Professional and trained last-minute movers;
Licenses for local and interstate moving;
Excellent reviews of our clients;
Affordable and quick solutions;
Insurance for all the things moved;
A wide range of services;
Years of moving experience.
How to get a quote or visual estimate?
Is your moving time getting closer or has already come? Don't waste any minute if you are short of time and let us take all the responsibility for your move. California Movers is your key to a successful and smooth relocation even if there are only several hours to complete it. Visit our website right now and fill in the simple application form for a moving quote!
We make estimates on the basis of the checklist provided by the client or arrive at their homes to get a visual estimate if necessary. You will learn the cost of your move in a matter of minutes and can hire movers immediately if it suits you. Get more confidence in the stressful situation of emergency moving with our reliable support and assistance!