If you are looking for a new place to live or to challenge your business, you need a reliable moving company. California movers in Salinas can make your relocation process quick and pleasant. We are motivated to make your move efficient with cheap, affordable prices.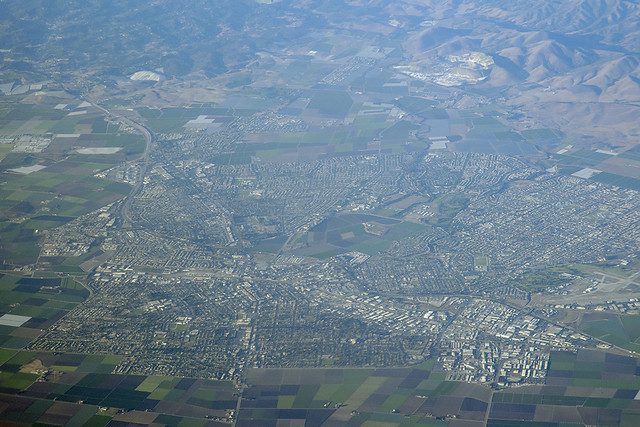 Photo: Michael Rymer / www.flickr.com
Our moving company in Salinas offer its clients assistance in:
Residential moving – we provide home relocation with expertise and understanding of any hidden troubles that may appear during the move.
Commercial moving - we are acquainted with every aspect of the office resettlement. Each stage of relocation will be accurately scheduled and followed by team.
Piano and heavy furniture moving – we know how to transport the piano safely, avoiding possible damage. You will get the team of experienced movers with special equipment. If you need to move the pool table we also have excellent skills for such work.
Additional services – include storage units with climate control, packing, loading and assembling appliance with provided materials for these operations.
Book your move
What makes relocation successful?  From our point of view, it is not just about relocating the client's belongings. We believe that excellent relocation must be emotionally eased for those who about to make a new step in their lives. Our goal – to provide a good threshold for a life in a brand new place. Book your moving to Salinas by contacting us by phone – (415) 579-2747. You also can fill the form on the website.
What a Move to Salinas Has to Offer
Salinas is a city situated close to the ocean with a population of 150 000 residents. The place ethnically diverse, many people were born in other countries. Besides English most people in Salinas speak Spanish. The city is well-known because of the world-famous writer John Steinbeck. It appears in his novels many times. The Climate and soil are very good for growing grapes and flowers. Salinas is very famous because of its agricultural culture and technology. We are ready to help you make your move to this city accordingly to the schedule with no delays.
Salinas most popular neighborhoods
California movers will reduce any stress related to the moving process. Many people decided to move to Salinas because of its calm and cozy neighborhoods. River Rd, Bolsa Knolls, University ave, Sprecles, Homestead ave – here are some popular neighborhoods around Salinas. Each of them offers good shopping options, schools, convenient home options for families. Occupation upon people in Salinas neighborhood is different. There are farmers, foresters, manufacturers, managers, commercial fishermen. More than 70 percent of the residents use private cars.
Moving tips from California Movers
Here are some useful tips for a successful move to Salinas:
If you are moving to the city because of the business you should get a business license. There is an application form where you must indicate a type of business (partnership, corporation, sole proprietor), and describe a business area.
For legal car parking every resident must obtain a residential parking permit. There are also different documents for guests and daily permits.
Salinas government provide a tax break for people after 65 years old. To use this option a resident must fill the application.
Helpful resources

Fire department - 65 West Alisal Street #210 Salinas, Non-Emergency phone number (831) 758-7261.
City Attorney's Office - 200 Lincoln Ave, Salinas, CA 93901, (831) 758-7256.
Recreation & Community Services - 320 Lincoln Ave, Salinas, CA 93901, (831) 758-7306.
Salinas Police Department -  222 Lincoln Ave Salinas, CA 93901, United StatesEmergency: CALL 911, Non-Emergency: (831) 758-7321, All Divisions: (831) 758-7090, Crime Tip Line: (831) 775-4222, Fax: (831) 775-4281.
Public Works - 200 Lincoln Ave, Salinas, CA 93901, (831) 758-7241.