What do we know about San Francisco? This is a large city located in the north of the state and facing the Bay. However, there are many interesting facts about it too. Covering the area of 46.89 square miles and having a population of over 850,000, it is the 2nd most-densely populated large city in the country. It has a huge metropolitan area with over 4.6 million people living there and is a hub of the San Jose-San Francisco-Oakland metropolitan area, home to over 8.7 million people.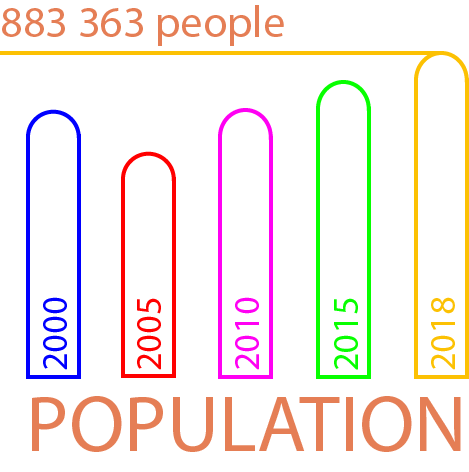 The population of the city consists of different races, but still, almost 42% are non-Hispanic white people, over 33% are Asian and over 15% are Latino or Hispanic. The Chinese constitute the largest ethnic minority group taking over 21% of the total city population. Moreover, the city is incessantly expanding and takes the 20th place among fastest-growing ones. It is the only American city where even local residents do not know the exact number of neighborhoods, while the annual increase in population is over 1%. At the same time, if previously net domestic migration – the number or in and out-migrants – was almost equal, in 2017 the number of people who wanted to leave has almost doubled. However, the percentage of foreign migration is so high that the city still gets more people than loses. Another good news is the fact that people who arrive in the city are richer, smarter, and younger according to the analysis by BuildZoom because they have shown a 'positive income sorting'.
Where do new residents of San Francisco come from? A great part of the newly arriving population is immigrants. There are predominantly former residents of Latin America and Asia, but the biggest number of people come from such countries as Mexico, China, the Philippines, Vietnam, and India. However, if to analyze what American states send residents to San Francisco, the first places in the rating will be taken by Texas, New York, Washington, and Illinois. People who move within the state come from other big cities of California such as Los Angeles and San Diego. If to analyze data for what cities residents of San Francisco exchange their home, most of them move to other metro areas of California or such states as Texas, Oregon, Washington, and New York.