Over 35 million Americans move each year and Montana is one of the most popular destinations. Many people prefer moving to Montana because it is one of the least densely-populated states. In fact, according to the data provided by American Moving and Storage Association, Montana takes the fifth place among the states where the number of inbound moves is more than twice higher than the number of outbound ones. However, there are several things to know before moving to Montana forever.
Taking only 44th place among the most populous states, the number of people living here is constantly growing. In 2000, the local population was less than 990 thousand people and now it exceeds 1.07 million residents – an increase of 9.2%. Most part of these people arrived in Montana from other states. Only in 2017, 11,857 people relocated to this state and most often, these are young people between 18 and 25. Another age group that chooses Montana for a living is elderly people who are seeking recreation-friendly areas. No wonder they choose Bozeman and proof for that is being the fastest-growing micropolitan area in the US.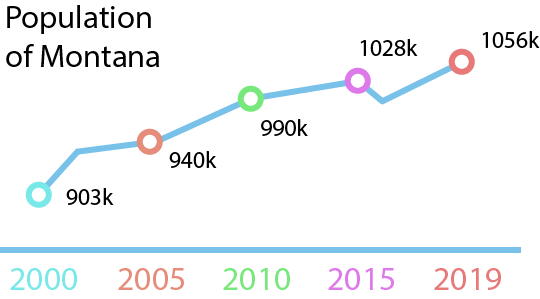 Why do people think about moving to MT? Of course, like any other state, Montana has its benefits and drawbacks that must be considered before you make a final decision about the relocation. Look through the facts provided below and it will be much easier to decide.
Benefits
It is natural that the state that attracts so many people should have a big number of benefits. Undoubtedly, Montana is a unique unspoiled state that differs from other US continental areas. It has always been known for its nickname 'The Treasure State' thanks to the huge reserves of different precious mineral resources including gold, sapphire, and silver. Another name of this state is Big Sky Country because beautiful plains open a breathtaking view of the endless sky.
Both of these names display the main benefits of the state, however, these are not the only ones.
1. Cost of living
Living in Montana is rather affordable in comparison with other states. Despite the fact that the cost of living index is 2.8% higher than the average national one, in most cases, it is cheaper to live in this state than around the rest of the US. The main factor that has increased this index is prices for houses that are 23% higher than the median home cost in the country and for groceries that are more expensive by 8%. All the other constituent parts of the cost of living index such as healthcare, transportation, utilities are cheaper than on average in the US. In addition, there is no sales tax too.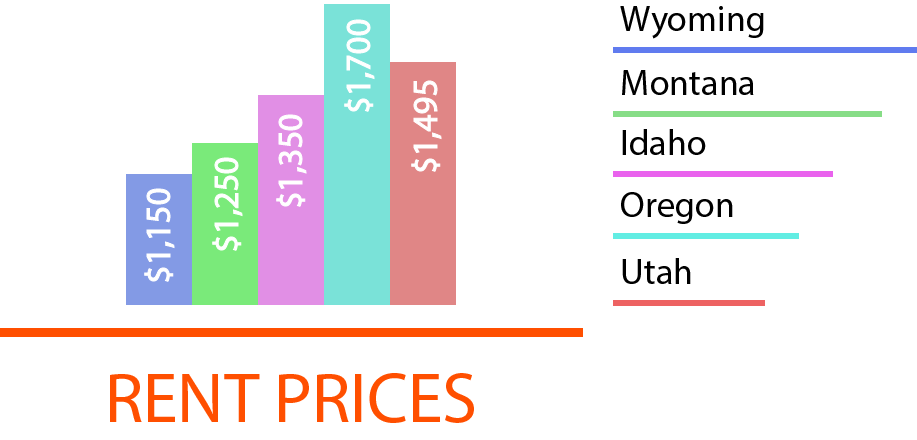 2. Home prices
Despite the fact that a median home price in Montana is 23% higher than the average national one, there are many affordable homes for sale. The median housing cost is about $230,000 but you can find many homes in the rural area that are much cheaper. For example, Trulia reports that the most expensive house in Montana cost $652,500 while the average price for homes in Blaine County is only $59,500.
It is also rather affordable to rent apartment when moving to Montana. You should pay about $850 for a 1-bedroom apartment and a bit more than $900 for a 2-bedroom flat. The cost of utilities is one of the lowest in the US too.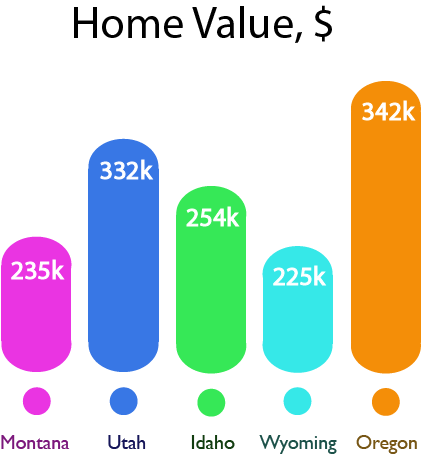 3. Job market
Montana is the 4th largest state, but the population of a bit over 1 million is spread around all this territory. Consequently, most of the jobs are concentrated in big cities. Of course, if you are ready to work in agriculture or construction, you can live in rural areas. But many people still prefer to live in cities and towns and work in such popular industries as government, education, healthcare etc. In general, the unemployment rate in Montana is about 4.1% and the minimum hourly wage is $8.30.
According to Zillow, the highest salaries in Montana are received by healthcare specialists, architects, and engineers.
4. Climate: 4 seasons
Montana climate is rather various because of the big area of the state and difference in elevation. In general, it is semi-arid continental, but when you appear at the altitude of 13,000 feet, the mountain peaks can remain snowy even in summer.

People living in the eastern part of the state that is predominantly covered with plains and hills can experience four different seasons throughout the year. In winter, the average temperature is 28°F, and in summer – 84.5°F. You can sometimes feel cold winds coming from Canada, while the average yearly precipitation is rather low – only 15 inches. However, this number can double in the western valleys blocked by mountains thanks to the moist Pacific air.
5. Low population density
Montana is the third least populated state in the US. Being the 4th largest state by area, there are only 1.07 million people living there. The average number of people per one square mile is 6.86. Consequently, there is much pure untouched land and most of the population is centered in the county seats.
6. Much unspoiled land and beautiful nature
Montana is located in the western part of the US, so its geography is rather various including mountains and valleys, plains and hills, lakes and rivers etc. Such diversity creates a splendid landscape not spoilt by people, especially in the north and east of the state. Rest weather and clear sky make all this beauty much more striking and spectacular, so it is not surprising why many tourists want to appear here as well.

7. Low taxes
What makes moving to MT more exciting? Of course, there are rather low tax rates. The first good news is the absence of a sales tax. When it comes to income tax, the state system is progressive so there is a tax rate range between 1% and 6.9%. The property tax depends on the county you live in, but the average rate is 0.87% – lower than the national average one.
8. Little traffic
Undoubtedly, most of the local population owns a car, as it is not easy to get from one place to another on this big wide-open area. Moreover, if you decide to go anywhere, you may feel lonely on the road as the traffic is almost absent on the highways. Of course, there is public transport and many other vehicles in cities and towns, but still, that traffic cannot be called heavy too. In winter, the number of drivers decreases greatly too as roads get slippery and commuting turns out to be a funny experience here.
9. Recreation and outdoor activities
Such a diverse nature opens a variety of possibilities for rest, both active and peaceful one. In addition to several federally recognized sites, the state can boast to be home to "The Crown of the Continent" – Glacier National Park and part of Yellowstone National Park. The flora and fauna are incredibly various here, while numerous lakes and rivers offer great water recreation opportunities. You can enjoy walking, hiking, climbing, hunting, fishing here. There are several great ski resorts too. It is worth mention that there is also a popular attraction called the Garnet Ghost Town as well.
10. Excellent education and healthcare
If to analyze the biggest employers of the three largest cities in Montana, you will see that the bigger number of specialists work in healthcare and education. Both these spheres are developed at a very high level.
With over 144 thousand students studying in the state, there is a rather high graduation rate of 86%. Moreover, there are 16 higher education institutions that offer students one of the lowest tuition fees in the US – it makes Montana a perfect place for studying, especially if to add a rather affordable cost of living to that. No wonder that the biggest percentage of in-migrants in Montana are young people of 18-25 years.
11. Delicious beer
Brewing is one of the most popular spheres in the western states and Montana is not an exception. In general, there are 53 licensed breweries here, but you should not forget that many families take up home brewing as well. According to the Montana Brewers Association (MBA), the annual economic impact of these breweries exceeds $60 million.
12. Unique culture and traditions
Montana is one of the biggest holders of the National American Heritage, especially this is due to American Indians living here. Montana is a source of inspiration for artists, photographers, filmmakers who create their masterpieces in this state.
Being an agricultural state, there are many fairs and holidays connected with a crop as well as rodeos. Many local people prefer to go hunting, fishing, while winter sports are an indispensable part of every local resident's life.
Disadvantages
1. Cold winters
Being one of the north-western states, Montana can experience unpredictable swings of temperature. It is especially noticeable in winter when it can go down reaching 50 degrees below zero. It is the reason why you should always be equipped with a surviving kit in winter, especially if you are in the mountains. In addition, cold northern winds can cause freezing, so it is important to dress well.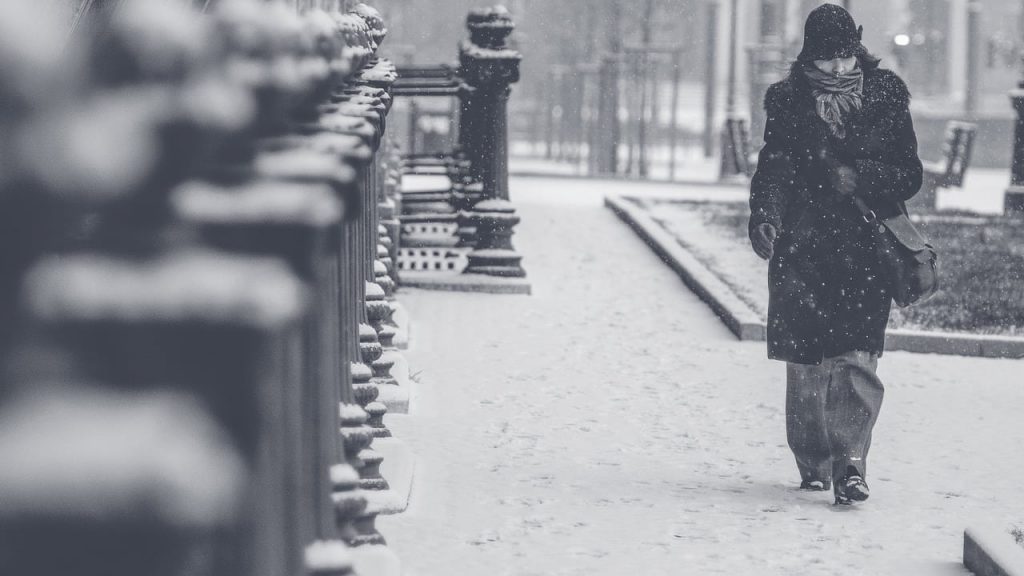 2. Many tourists
It is natural that incredibly beauty of the landscape, as well as top-notch ski resorts, attract thousands of tourists annually. However, local people are not pleased with this fact as they think that crowds of tourists may spoil their 'last truly wild state'. Sometimes it may seem that the number of tourists exceeds the number of local population, so it is useless to ask for help outdoors if you plan to move to Montana.
3. Predators and wildlife
Vast uninhabited areas create a perfect environment for various flora and fauna. There are over 100 species of mammals only, let alone other animals and birds. Of course, if you live in the city or town, you will probably not see many of them. But, Montana has over 30 thousand farms scattered around the whole territory, so local residents have to defend themselves from the regular attacks of predators.
4. Many ranches and farms
It may sound like a joke but the number of cows is thrice higher than the number of people in Montana. With thirty thousand farms and ranches, it is a truly agricultural state. The annual revenue from this business is over $4 billion, but it is not that easy to have a cowboy-style life and earn money this way.
Valleys also serve as a perfect place for growing fruit and vegetables, but still, they are rather expensive here.
5. Lack of housing
While cities and towns are not big and filled with the local population, in-migrants can have problems with finding a dwelling for living there. Many people report that they have to commute for work because it was impossible to find an affordable home inside the city.
Also, there is a crisis with housing credits in the state as there is not enough funding for this project. People can afford only low-cost homes while the number of low-income homes is rather scarce.
6. Minimum of amenities
People who arrive in Montana from metropolitan areas of other states may feel astonished with the picture they see. Even bigger cities of the state have no such various facilities characteristic of other big cities of America. You will more likely feel like in the village rather than in the city and the entertainment diversity is minimal as well.
7. A necessity to be self-sufficient
Many homes in Montana are located in rural areas. These are hours of driving from the closest cities. However, local unpredictable weather can take you by surprise and deprive you of the power supply or anything else. It means that you should be prepared for such situations and always have a plan B. Basic survival supplies are a necessity of every home in Montana, so think of self-sufficiency in advance.
Tips for those moving to Montana
What else should you know before moving to Montana? This state offers many unpredictable things, so there are several important tips to consider before you schedule your moving to MT.
Plan relocation in summer, spring or fall
As it was mentioned before, winters can be harsh in this northern state. Nobody knows what the weather keeps in store, so it is better to choose warmer seasons for moving.
Arrive self-sufficient
Montana facilities are not very developed, so if you run out of gas so where in the mountains, it will be a great disappointment. That is the reason to prepare for a trip well: don't forget to charge your phone, fill your car with fuel, find necessary information about stops, and plan your route thoroughly.
Get a concealed weapon permit
Hunting is very popular in Montana, but even if you don't plan to do that, it would be safer to have a weapon if you accidentally stop somewhere in the outskirts. To get this permit, it is necessary to be a resident of the state for at least 6 months, have US citizenship, and be over 18 years old.
Get a new driver's license and car registration
Turn to DMV office within 60 days after your arrival to change your license and register your vehicle.
Register for vote
After 30 days of being a resident of the state, you can register for voting there.
Where to move to in MT
Having evaluated all the pros and cons of moving to Montana, it is time to find out what cities and towns are the best for living there.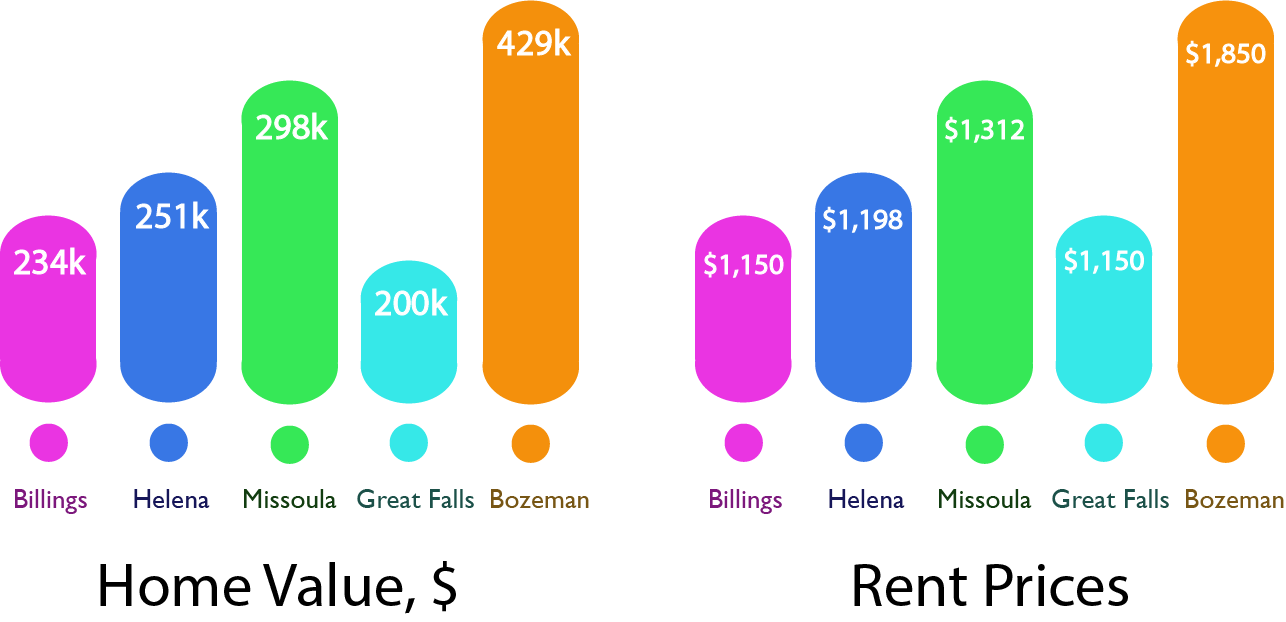 Billings


Being the largest and the most populous city in Montana, Billings is known as the "Magic City" because of its fast growth for over one century only. The city has a strong economy and was not once called one of the best for starting a small business. It can boast companies and firms working in a variety of industries as well as many interesting events worth visiting.

Bozeman


It is the 4th largest city in the state that is chosen number 1 among the best cities for living by Livability. Montana State University is located in this city, so it is constantly growing in terms of population. It is famous for numerous recreational activities and soon may become another metropolitan in this state.

Missoula


The 'hub of five valleys' is another name for Missoula where a convergence of 5 mountain ranges is located. The city has a metropolitan area and is home to the University of Montana. The most developed industries are healthcare, retail, transportation, education, government etc. It is a cultural center of the state as well.

Kalispell


This gateway to Glacier National Park has such a name because it is translated as "flat land above the lake". The city is considered to be a secondary trade center as well as features a highly developed healthcare industry.

Helena


Founded once as a gold camp and being one of the wealthiest cities, today it is a beautiful destination with unique Victorian architecture. Most of the people are employed in governmental and state jobs as well as education. The city offers many recreational activities too.

Great falls


Named after 5 waterfalls located in this area, the city is the 2nd largest city in Montana. Known to people as "the Electric City" due to the power station located there, now it is home to Malmstrom Air Force Base and two other military bases. However, arts and culture are at the highest level here too.
Moving costs
Are you moving to Montana? Do you want to save on this relocation? Of course, if you move alone and have not many things with, it is possible to get to this state by plane, train, bus or car. Any of these means of transport can take you to Montana fast almost from any US state. But if you need to take many belongings with, it is better to hire a moving company from California to Montana. It is a guarantee that all your valuables will be delivered safely and timely.
California Movers is a full-service moving company that will make your relocation to Montana hassle-free and coordinated. Our friendly and strong moving company will take care of your belongings, which can be left in our professionally designed storage units if needed. Relocate to Montana in good mood and let us deal with all your moving challenges!

Helpful information for your moving
Here are some useful links to the resources that might be interesting to everyone moving to MT.
Montana government – https://mt.gov
Tourist destinations – https://www.visitmt.com
State DMV – https://dojmt.gov/driving/
Utilities – https://www.montana-dakota.com
Jobs – https://www.glassdoor.com/Job/montana-jobs-SRCH_IL.0,7_IS669.htm