Cheyenne is the capital of Wyoming state and its most populated city, so people who decide to move to this western state would probably consider moving to Cheyenne. Despite the fact that many experts think that net migration to Wyoming is lower than the number of people leaving the state, in Cheyenne, things are different. The city continues to grow for the last ten years gaining 1-2% each year. In 2017, this growth was not very significant – only 0.04%, but still, people continue to arrive in the city for a permanent residence.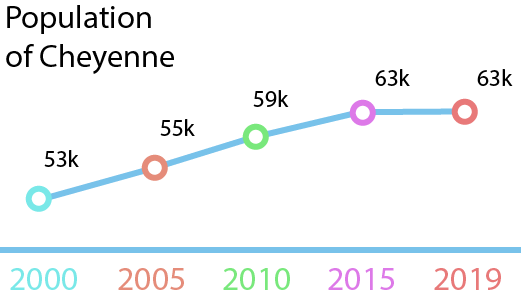 Cheyenne is the main city of Laramie County and it is one of few Wyoming counties that can boast positive net migration. Over 2,800 people have arrived in the city since 2010 and many experts explain it by the constant economic growth of the city. Most often, people who move to Wyoming leave such states as Colorado, California, Washington, Wisconsin, and Illinois. These are predominantly young people aged between 15 and 24 as well as adults over 45. Unlike the general statistics that Wyoming attracts only workers without college degrees to be employed in the extraction industry, Cheyenne might be the only place in the state where many educated people arrive to find a well-paid job.
Why move to Cheyenne?
It is natural that experts connect relocating to Cheyenne with the benefits this city offers. It is the only destination in Wyoming that remains attractive to people from other states, so learning its pros and cons is a must before you decide to relocate to it or not.
1. Affordable cost of living
Being the capital of the large state, Chayenne remains one of the most affordable cities in the US. It has been ranked #1 in affordability among the capitals of the US states and a cost of living index confirms this fact. It is only 7% higher than the national average one and the main factors to influence that are housing and healthcare. Utilities, transportation are much cheaper in the city, while groceries are a bit more expensive, probably, because of a short growing period.
2. Home and rent prices
With the median family income of about $55,000, there are many chances to save and buy a home in Cheyenne. The median home price is $239,100 and it is only $24,000 more than the national one. It is even cheaper to rent an apartment in Cheyenne than around the US, as you need to pay about $720 per 1-bedroom flat and around $1,520 per 3-bedroom apartment.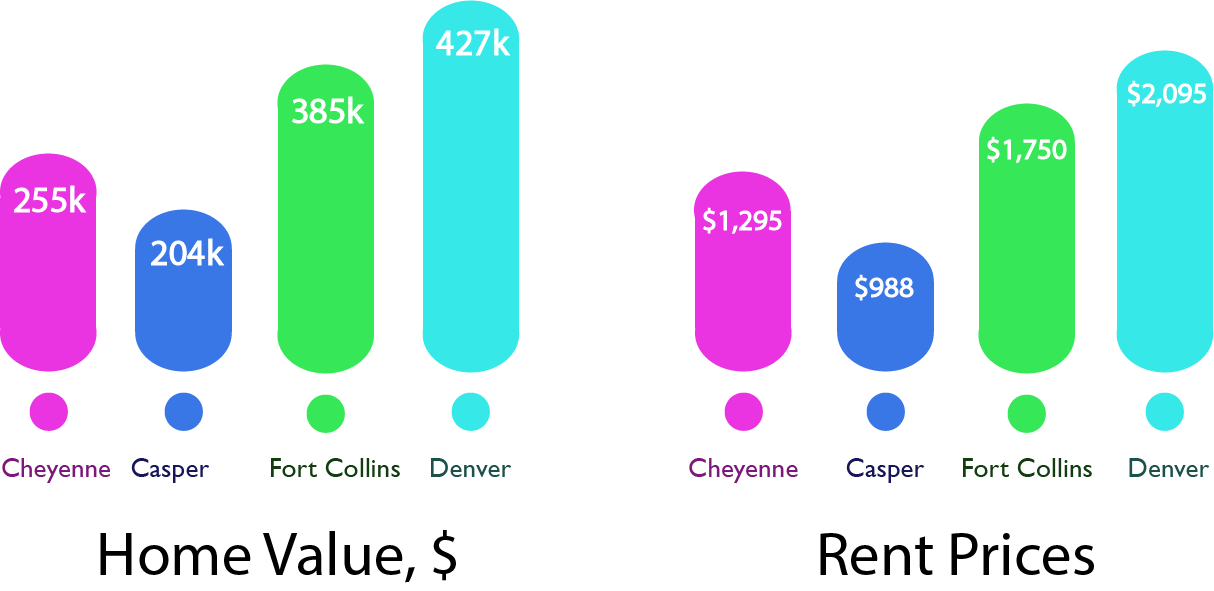 3. Employment
Cheyenne is one of few Wyoming cities to experience stable economic growth. The unemployment rate is below the national one, while the number of jobs keeps growing steadily. The most highly-paid jobs are dentists, pharmacists, chief executives, and managers. The most developed industries are extraction, agriculture, manufacturing, construction etc.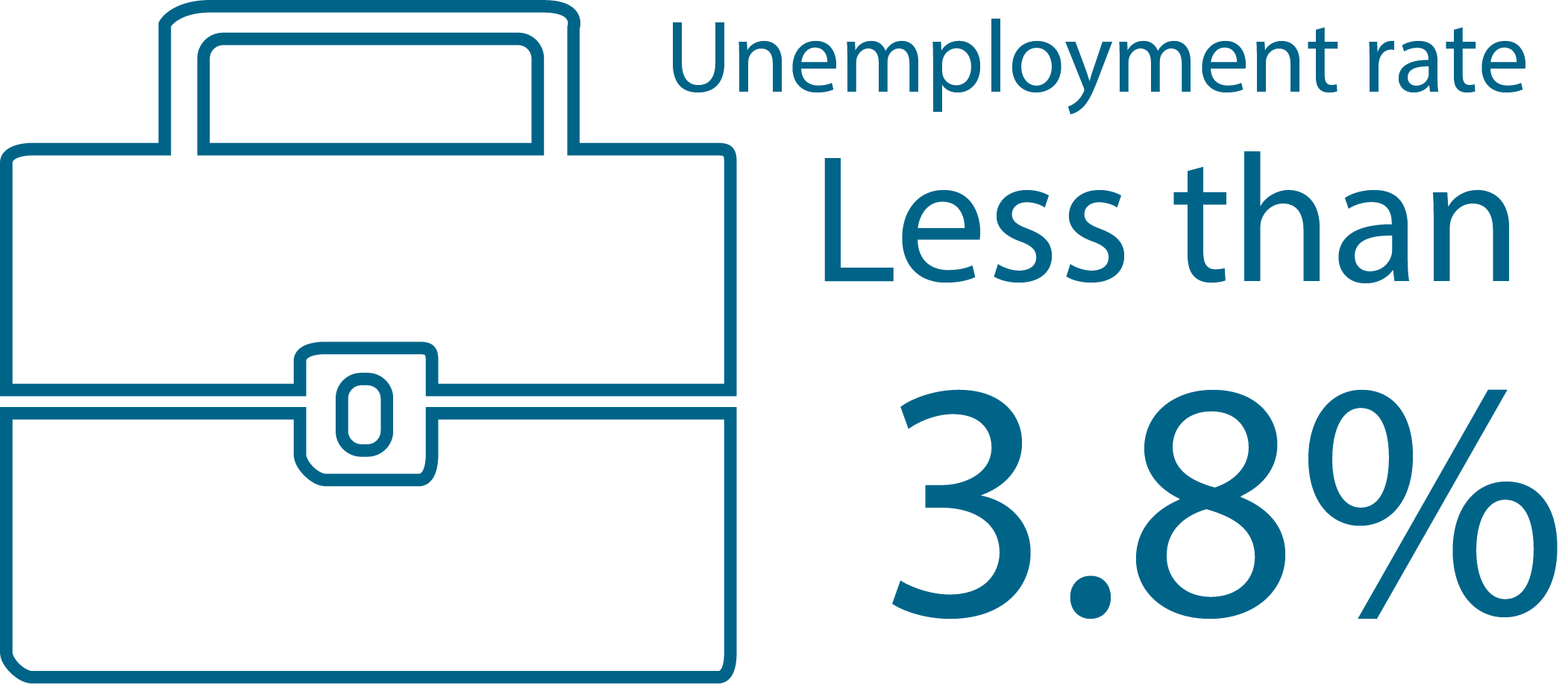 4. Beautiful nature
Cheyenne is a green city with many beautiful parks and vast plains surrounding the city in the suburbs. There are botanic gardens in the city as well as a Greater Cheyenne Greenway system that offers 37 miles of trails and provided the city with the title of "Trail Town USA".
5. Excellent recreation opportunities
In Cheyenne, you can take up different activities including swimming, golf, skiing, ice-skating, cycling, walking, hiking, fishing, camping etc.
6. High life quality and good well-being
People living in the city consider themselves happy and healthier than other Americans. Physical and mental health of local residents are at a very high level.
7. Clean air and wide-open area
Wyoming is the second state after Alaska with the lowest population density and despite the fact that Cheyenne is the most populated city in the state, you will probably never see crowds there. There is much open space and very clean air. The American Lung Association reports that Cheyenne is the third least polluted city in the country. The air quality index is 97.8% here.

8. No traffic
Not many people means that there is no heavy traffic. Despite the fact that 83% of people own a car, it is very easy to move around the city. The average commute time is only 13 minutes and you would probably feel lonely moving along highways too.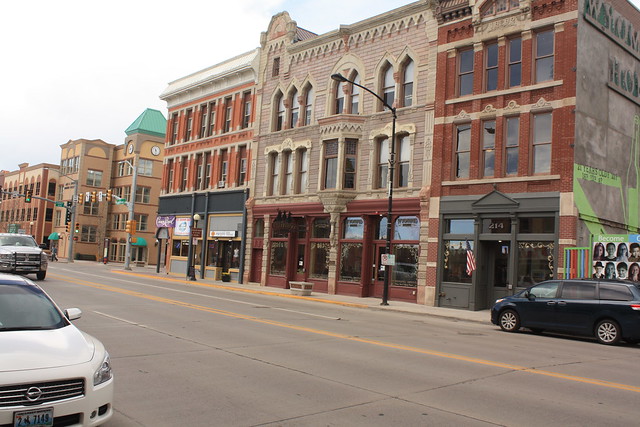 9. Low taxes
The sales tax rate is equal to the US average one being 6%. However, the income tax is absent in Cheyenne at all.
Reasons not to move to Cheyenne
Speaking about the pros and cons of living in Cheyenne, Wyoming, it is natural that benefits outweigh drawbacks. However, it is very important to consider all the negative sides thoroughly to understand if they are not critical.
1. Lack of entertainment
Many local residents, as well as newcomers, agree that Cheyenne does not have much to offer its residents. Of course, there is a couple of museums, three popular landmarks and not many annual events to visit. That is why living here may seem dull for people who get used to more various entertainment.
2. Weather and climate
Climate is continental here, so you can experience all four seasons. However, the temperature can often fall down or grow to its extremes and it is often windy here. Moreover, severe snowfalls in winter may last for a long period of time too.
3. High elevation
Living at a big altitude has its drawbacks. Not only roads are winding and dangerous, but also the air is thinner and you are more exposed to the sunshine. It can lead to problems with skin and a necessity to rest of your water balance in the organism.
4. Rural feel
Despite the fact that you live in a big city, Cheyenne still reminds a small village where everyone knows each other. There are many detached houses, and agriculture is well-developed there too. It reminds living in the big village rather than a capital city.
5. High crime rate
Moving to Cheyenne is not absolutely safe. There is a high crime rate when it comes both to violent and property crimes. Despite the fact that the number of violent crimes is lower than around the US, property crimes happen more often and there were 3,500 crimes per 100,000 residents last year. It makes the city only 10% safer than other US cities.
Where to live
Living in Cheyenne is measured and comfortable. The city has many safe neighborhoods with basic amenities. Some of them are more expensive ones including Ranchettes, Ridge Rd / E 4 Mile Rd, Bishop Blvd / Evers Blvd, Horse Creek / Farthing etc. Many people would prefer to live in the City Center and avoid commuting to work on a regular basis. However, this neighborhood is also considered to be more expensive than others. However, there are many other districts worth your attention. The most popular neighborhoods for relocation are Missile Dr / Randall Ave, E 5th St / N Greeley Hwy, W Lincolnway / Central Ave, Ridge Rd / E 4 Mile Rd and others.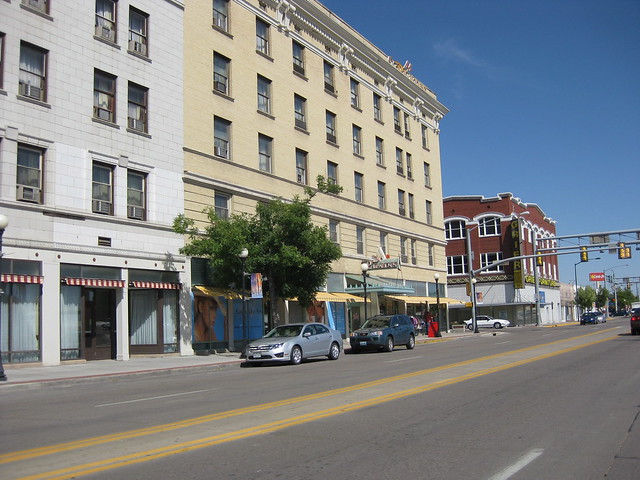 Tips for those moving to Cheyenne
Moving to Cheyenne can poses some challenges. However, you can avoid or prevent them following these pieces of advice:
Move to Cheyenne in fall, because the weather is not so rainy and there are no temperature extremes;
Avoid days with celebrations and festivals not to get stuck in the crowd;
Check your vehicle thoroughly for fuel and workability not to appear alone in the middle of nowhere;
Get a license for your pet if you have any;
Change your driving license, register your car and register to vote;
Get a gun to be one of the locals (many residents carry weapon).

How to move to Cheyenne?
If you decided that living in Cheyenne, WY is your utmost desire, you need to find the most suitable way how to get there. In fact, the city has a rather developed transportation system and is connected with many other US destinations with highways and railroad. It means that you can relocate to Cheyenne in your own car taking the most important things with or buy a ticket on the train. In fact, the city serves as an intersection for The Union Pacific and BNSF railroads.
Two more ways to arrive in the city is taking a bus or flying by plane from Dallas/Forth Worth and landing in Cheyenne Regional Airport. However, schedule your arrival on weekdays during the daylight, as local buses do not work on Sundays and after 7 p.m.
Any of these ways are great for moving if you have not many belongings with. By if you plan to take most of your valuables to Wyoming, the only right solution will be to hire professional movers. Our trusted leader in this market is a full-service company called California Movers. It has an experienced team of dedicated and friendly movers, who treat people's belongings with care and deliver them to the final destination securely and in the excellent state. Make your relocation to Cheyenne a smooth and pleasant experience with our top-notch assistance.