gifts for someone moving away
The choice of gift ideas for someone moving out of state depends on whether it is a friend, relative or colleague, because sincere gifts are suitable for the closest ones, while it is better to buy material and practical gifts, for example, for workmates. To purchase good gifts for someone moving away, you need to calculate your budget, find out if a person likes practical or sentimental gifts, and consult with professionals, because consultation can save you a lot of time and effort. So gift ideas for someone moving to California:
1. Moving Insurance Is an Excellent Going Away Gift for a Friend
Moving insurance is an excellent gift idea for a friend moving away. If you know that your friend has already chosen movers in California, you can present them with an insurance certificate. Moving insurance coverage will protect your friend's property and help them feel more at ease. You could also direct them to a reliable local moving company with insurance coverage. In either case, you would have given the person an excellent moving away gift.
2. Protect the Newcomer From the Sun: Sunscreens Are Great Going Away Gifts
As mentioned above, there are 284 days in CA when the sun glows. It radiates, by the way. It is the primary thing to know before moving to California. So, if you're looking for gifts for someone moving away, give them sunscreen. Almost every cosmetic brand has such a product in its range. Choose a creme with more than 30 SPF (sun protection factor) — it will perfectly protect skin from sunburn and suits every gender and skin color. This will definitely be one of the most needed gifts for friends moving away.
3. Sunglasses & Broad-Brimmed Hat Makes Good Moving Gifts for Friends
You can help your friend or relative look stylish and upscale — just as all CA urbanites or a Hollywood celebrity. When the person puts on sunscreen, broad-brimmed hat, and sunglasses, they are beach ready. After all, you cannot be considered a full South Coast resident if you do not hang out on the beach. This is one of the best California gifts.
4. Personal Transport: A Bicycle Is a Practical Gift for Someone Moving
California is the second state in the car-owning expenses rating. Owning a car there can be ruinous to your friend's budget. Still, the weather and the whole atmosphere in the South Coast require moving on wheels. So here is a nice going away present for a friend to please a newcomer: present them with a bike.
Be sure your friend will be happy to join the society of the local bikers. It can be a fast and minimalistic fixie bike to rush to the second job right after the first is over (remember that living in CA is extremely expensive). It can be a groovy and voguish beach cruiser bike — a perfect suit for an unhurried fashion-monger.
Your friend may be a bit puzzled when they receive such a gift, especially if they used to drive a huge and noisy pickup truck. But later, they will be thankful for the bike.
5. Longboard, Skateboard, or Cruiser Are Excellent Ideas for Going Away Gifts
If the bestowed is adventurous and spry, they will certainly like such a present. One of the great gift ideas for friend moving away. By the way, there are dozens of skate parks in CA to have fun and improve riding skills.
6. Tedious But Still Helpful Going Away Presents: New Home Care Package
Relocation is not just fun and adventures but also adjusting to life and settling down in a new place. So collect and wrap up all the household stuff your friend uses: cleansers and detergents, paper towels, rags, and ironing agents. Whatever will be useful in the new place.
This going away present for friend may not excite your friend when presented, but be sure that they will appreciate it after the relocation. You can complete the box with a cute cup and aroma candles if the set of household cleaners and rags seems too boring.
7. Travelcard Is Another Great Going Away Present
Who knows where your friend needs to travel to a new location for work or pleasure. Ensure the person will return home no matter where they go. Let a travel card be in your friend's wallet — you never know when they have to go out of state.
8. Gas Card Are Unique California Gifts
As we have mentioned above, gasoline is costly here in CA. So extra gas cards will never be redundant. Also, it will help to save money until the one who is relocating gets a job to pay for their gasoline themselves.
9. Entertaining CA Gifts: Certificate To a Local Showplace
Disneyland, SeaWorld or Universal Studios — or any of dozens of amazing places to visit. Here in CA, there are plenty of locations to see and admire. Impressions are the best gift for friend moving away, analyze your friend's preferences and choose the certificate according to their interest. Be sure that they will be highly grateful for such a gift.
10. Ticket Back Home or a Plane Ticket Certificate Are Good Moving Away Gifts
Such a gift does not mean you do not support your friend's or relative's relocation. It is just the best way to tell them that you will miss them and they can come to visit you whenever they want. If the person moved away for work or school, it's an excellent way to help them visit when they get homesick. Be sure that your friend or relative will be touched and grateful.
11. Fitness Gift Ideas for Friends Moving Away: Fitbit Fitness Tracker
When a person moves to a new place, there is usually a lot to explore. If the person belongs to the fit-fam, they can add value to their exploration, and you can help them along with a moving gift: a Fitbit Fitness tracker. The tracker records the time they walk around and monitors their overall health. Most California residents love a healthy life. So this gives your friend something in common with their new neighbors, creating bonding opportunities.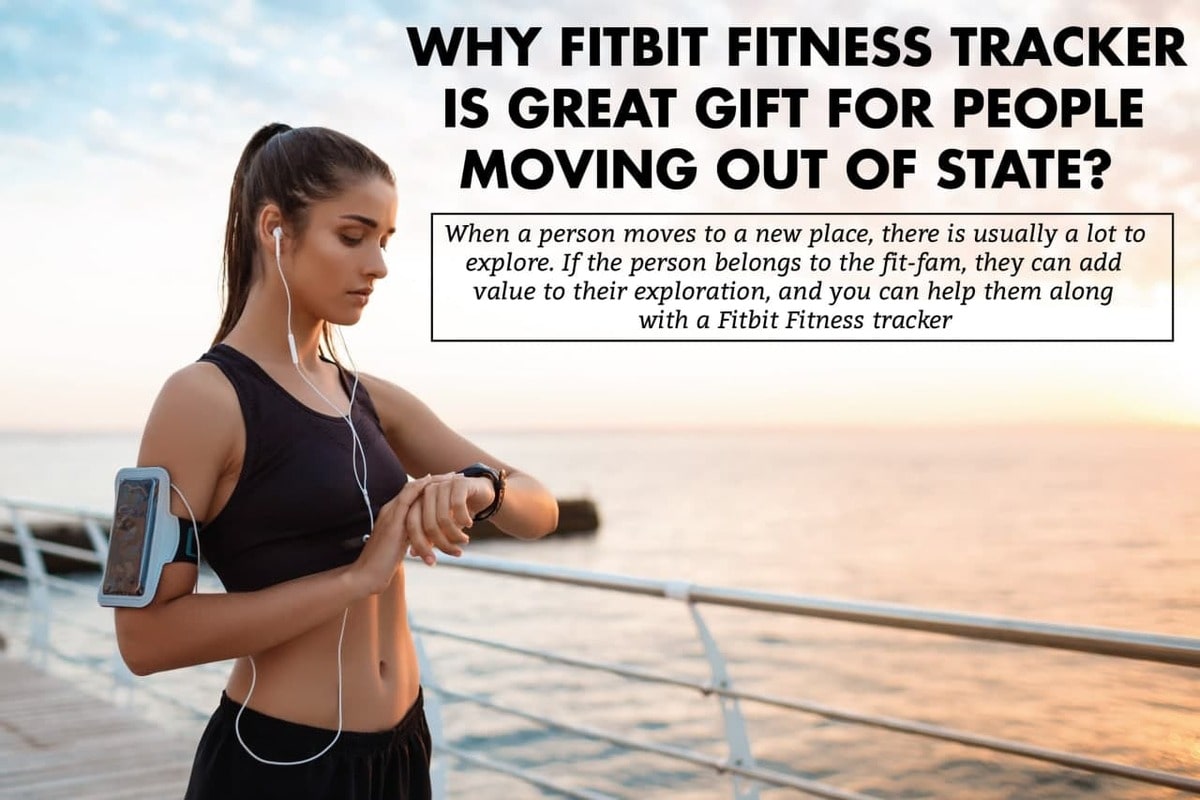 12. Thoughtful Friend Moving Away Gift: A Photobook
Pictures speak a thousand words; it also tells stories. Just because your friend is moving away doesn't mean out of sight should be out of mind. You can help them keep all the memories you shared close. Of course, they have it all recorded in their brains, but images always evoke powerful emotions.
So what do you do with this going-away present? First, compile some of your favorite photographs and print them. Then place them in the photobook and hand it over as a gift. This is a very thoughtful present, and rest assured that your friend will appreciate the best going away gift and the time and love you put into making it.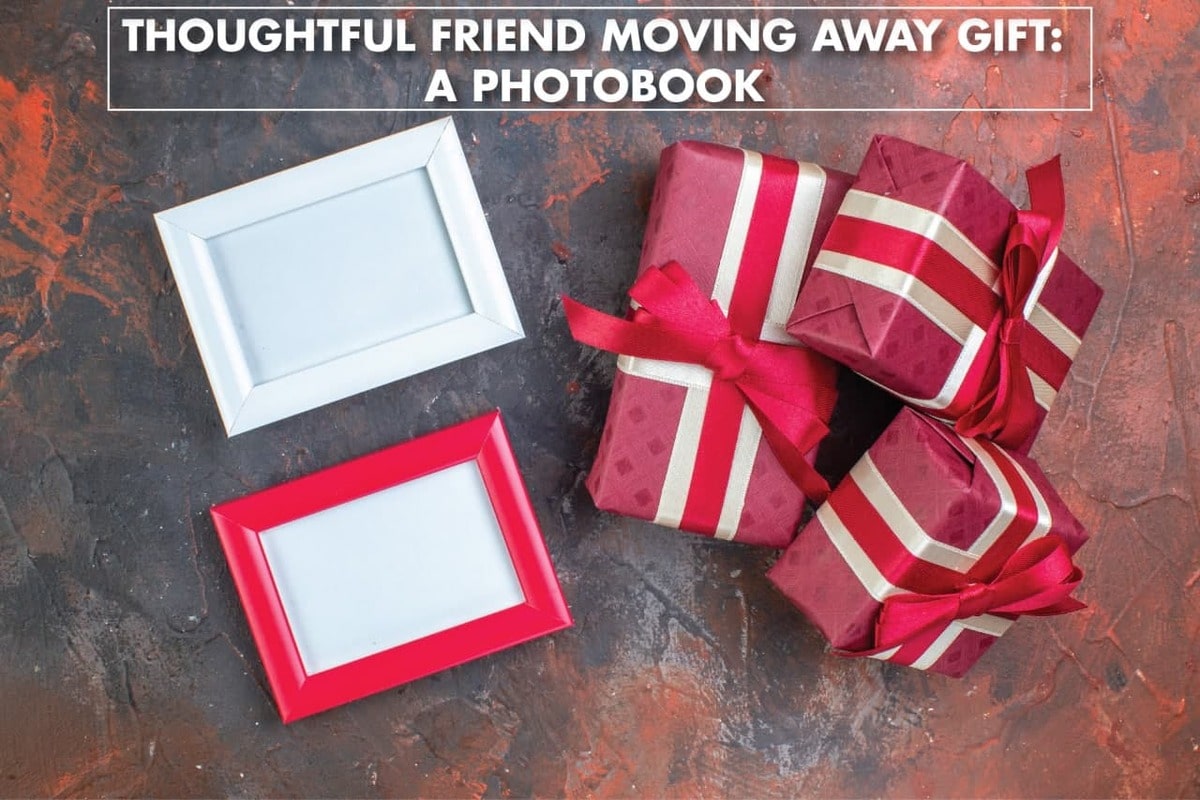 13. Cards Are Still Great Gifts for People Moving Out of State
You read that right; cards make good relocation gifts. You can pick one from a store or have it handmade. If you go with the latter, you can make it more memorable. You can speak to other friends, relatives, or colleagues and get them to write what they love about the person moving away.
Alternatively, they could write positive words of encouragement. After all, moving to a new city alone can be emotionally tasking. The comments will continue to inspire them after they move away. Handwritten cards are a great way of saying goodbye, and they are cheap to make.
14. Newbie California Gift: A Guidebook
If you've ever traveled to a new city for a vacation, you know the importance of a guidebook. However, guidebooks are not for tourists alone; those moving to a new city need them too. Your friend or relative will deeply appreciate receiving one from you.
The book will help them find their way around, especially if they have no sense of direction. In addition, it will point them to the nearest restaurants, grocery stores, police stations, or hospitals.
15. California Magnets Are Cute California Gifts
Understandably, you'll want to make your friend feel comfortable while settling in their new home and city. These magnets will help. With them, your friend can hold all the essential papers and bills.
California magnets made this list of best going away gifts because it is a convenient present. First, because it seems insignificant, your friend may ignore it if they had to buy it themselves. The magnet will beautifully adorn their study area, but note that they cannot hold any heavy paper. Lastly, magnet sellers have an easy return and exchange policy, so you can trade them for something else if your friend doesn't value them.
16. Vintage Gifts for Californians: California Old Map From 1876
If your friend or relative loves history or geography, they will appreciate this vintage yet beautiful map. It is a handmade gift depicting California from 1876. You can get it printed in custom size, and your friend or relative can add it to their home decor.
Mapmakers will print this gift on an ultra-smooth fine art matter paper of 250gsm. They use an Epson Ultra Chrome ink that lasts up to 108 years when kept indoors. The map is an excellent gift for someone who is moving.