Every person wishes to find a good place for living, so having estimated all the pros and cons many Americans move to Denver. This city in the Colorado area has many attractions for people who have already appreciated living in big metropolitan areas or just want to experience it for the first time. Colorado state has always been among top states for relocation, so it is not surprising that its population may soon reach 6 million people. However, population growth in Denver is not less impressive. Since 2010, only by 7 years, the city population has increased by 100,000 people. Currently, the city has passed another milestone and now, its population is over 700,000 people.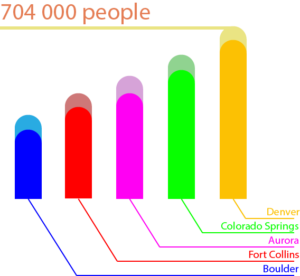 At the same time, it is worth mentioning that the city growth rate has slowed down for two last years and the population was growing by less than 2%. 2017 has become the first year since 2010 when the number of people who migrated to Denver was below 10,000. In addition, some surveys show that more Denver residents start looking for dwelling in other metro areas and these statistics is not very promising.
Many experts call Denver an attractive area for new residents. In fact, many young people head for this city in search of well-paid jobs with a rather reasonable cost of living. The increase in population between 2010 and 2016 was 11.7% and it made this region the 28th and the 7th fastest-growing city among ones with the population over a million. Who is relocating to Denver most often? In fact, these are other Colorado residents from such areas as Boulder, Colorado Springs, Greeley and Fort Collins, however, there are many newcomers from other states too. These are former residents of California, Texas, Arizona, Illinois etc. Many people relocate to Denver from such big cities as Los Angeles, Chicago, Dallas, Washington, Phoenix, and New York. According to US Census Bureau data, almost 12% of Denver new residents have arrived from other countries. The biggest number of people are from Asia, Central America, and Europe.
You may be also interested in the reasons to move to Denver and why it is worth thinking twice before you do that. The answers to these questions and a moving guide are provided below.
Why move to Denver
If you are not sure why you should move to Denver, it is enough to compare all the pros and cons of this city. In fact, there is a big number of benefits to consider including the following ones.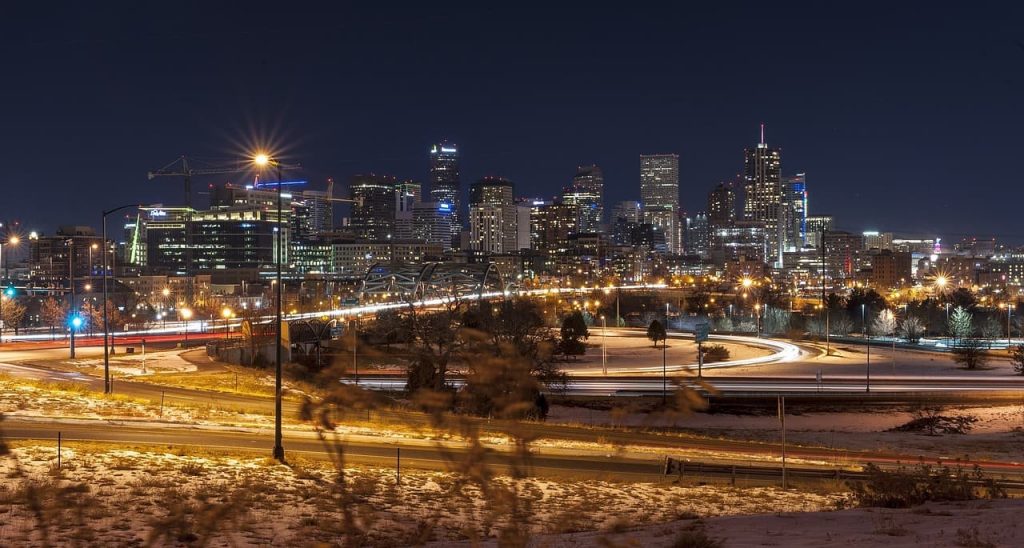 1. Cost of living
Index of the average cost of living in Denver consists of several points and, in most cases, it is housing that impacts it greatly. Denver features rather high home prices, though if you manage to buy a dwelling there, all the other factors are rather affordable. In fact, living in Denver is 44% higher than the national average and 34% higher than living in Colorado. In addition to the cost of housing, another factor to influence this index is transportation – over 34%. When it comes to the cost of groceries, healthcare, utilities, they are even more affordable (by 5% each, on average) than in the US. However, remember about taxes as well. Sales tax and income tax are over 4%, while property tax is not high – about $1,500 annually. If to compare this data with the cost of living in other similar metropolitan areas, it can be called a much more affordable one.
2. Climate
Many people want to move to Denver, Colorado to be able to experience 300 days of sunshine each year. The climate is semi-arid continental there, but the elevation of over 5,000 feet above sea level makes its corrections to it as well. There can be often changes in temperature and precipitation, but in general, you will get enough sunny days during the year. There are 4 distinct seasons felt there. One more point to consider is dry air – it is important to carry a bottle of water with, especially on sunny days.
3. Nature
Denver is located between the Rocky Mountains and the High Plains, so you can admire their magnificence all day long. In addition, Denver is located not far from the Rocky Mountains National Park and has many green spaces inside the city. There are many beautiful parks (about 200) with trails, flora, and water reservoirs, so you can easily find a place for a picnic on each sunny day.
4. Employment
Denver is home to several big companies offering highly paid jobs, however, the competition is high here too. For example, in 2015, the city was ranked the first among the Best Places for Business and Careers by Forbes. Today, the unemployment rate is only 2.9%, while the number of industries developed there seems overwhelming. Denver is the largest city in the Colorado area, so it is a center of storage and distribution. Moreover, manufacturing, extraction, automobile industries continue to grow there. It is possible to find a job in many other spheres too including government, education, technology, aerospace, agriculture etc.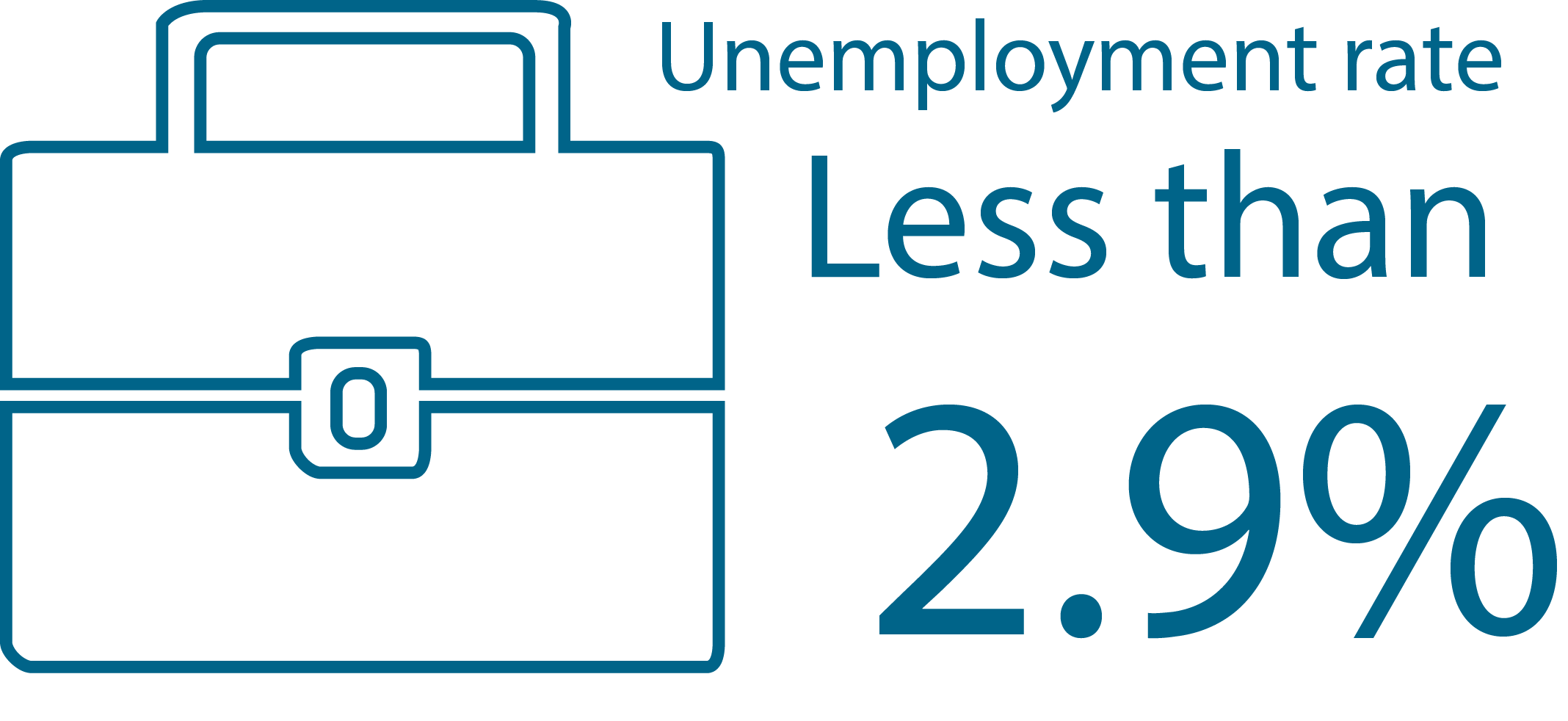 5. Diversity of neighborhoods
Every person can choose a neighborhood to his taste. It can be a relaxed vibe or fast-paced living, with a variety of facilities and a minimum of them, close to the downtown and far from it. There are also more affordable neighborhoods and ones with more expensive rent and house prices.
6. Entertainment
If you think that there is nothing interesting in Denver, you are mistaken. The city offers a variety of opportunities for entertainment. You can go in for a variety of sports including golf and skiing. It is possible to have a night spirit tour, old amphitheater, as well as visit different events at Denver Performing Arts Complex. There are great botanical gardens, exciting museums, historic places like Larimer Square, aquarium, mystery dinner theatre, and many other fascinating sights and destinations.

7. Recreation
You will never feel sad in Denver thanks to many outdoor activities to take up there. City green spaces allow taking a boat trip, walk along trails, kayak, or bike. You can try to reach the top of one of the highest mountains along the only paved road or get a rush of adrenaline taking up rafting in the whitewater of Denver. There are 4 popular ski getaways to let your hair down in winter too.
8. Booming economy
Denver is a financial center of Colorado. Many companies consider moving to Denver, CO, so the city job market in increasing and its growth in 2018 was 1.8%. At the same time, the median family income does not differ much from the national average one and the average wages are not very high too. Consequently, it is possible to earn good money here, but you should be ready to pay much for a dwelling as a part of your cost of living in Denver.
9. Transportation and commute
Mass Denver Transportation is coordinated by the Regional Transportation District. There are over one thousand buses, nine rail lines that are constantly growing, and other public transport available for people including a free bus to take you to the Downtown. It is possible to get to Denver by plane landing in Denver International Airport.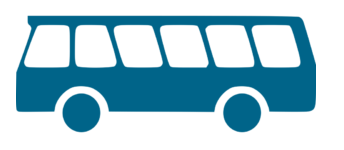 The average time people spend commuting to and from work is 77 minutes, while people who wait for public transport at the station stand for 14 minutes on average there.
10. Sense of happiness
Denver population is very friendly and sociable. The main feature that differs these people is a never-changing smile on their faces. Local people love their city and enjoy every day spent in it, and this mood is felt everywhere.
11. Cowboy culture
Though it may seem that Denver is a liberal city, at first sight, it is still focused on the west. Cowboy culture has not left the city and you can always spot individuals in the cowboy shirts and boots there. Moreover, there are dozens of bars and cafes devoted to this topic as well as several annual events to attract people loving old wild west.
12. Sports
Denver residents like not only going in for sports but also be spectators of the sports events. They are devoted fans of local teams and always cry for them, especially for football team Broncos (winners of the 2016 Super Bowl). However, Rockies (baseball team), Avalanche (NHL team), and Nuggets (NBA team) have their supporters as well.
13. Beer
Many American cities can boast many excellent breweries and microbreweries, and Denver is not an exception. You can taste many types of beer here as well. Its massive collection allows trying a unique beverage each time you want as the city is often called the "Napa Valley of Beer". The most famous local breweries are First Draft, Black Project Spontaneous & Wild Ales, Epic Brewing Company, Black Shirt Brewing Company etc.
14. Tasty food
Despite the fact that Denver is not considered to be a food city, it is certainly a place where you can taste some of the most delicious examples of dishes. If you are a fan of Mexican cuisine, Denver will not leave you hungry. Moreover, here you can taste unforgettable steaks as well as Vietnamese and Ethiopian dishes too. If you are courageous enough, you can try Rocky Mountain Oysters served here.
15. Biking
Bikes have become an indispensable part of local people's lives. They are not a way of entertainment or relaxation, they are used instead of public transportation to move around the city. There are many bike trails in Denver, but the favorite one is we miles long and called the Cherry Creek Bike Path.
Why not to move to Denver
Why isn't it worth relocating to Denver, Colorado? In fact, every city has its negative features or reasons that prevent many people from moving there. Denver has several visible downsides too.
1. Home prices
Unfortunately, the main reason why many people cannot afford living in Denver is home prices. It is very difficult to save money for a home that costs about $427,200 on average earning only about $62,000 – a median family income. Moreover, home prices have grown by 6.6% last year and experts predict they will grow by 4.3% next year as well.

2. Rent prices
It is not cheap to rent property in Denver too. The one-bedroom apartment will cost about $1,220 that is almost $300 more expensive than the average rent price in the USA. A family should find $1,670 to be able to rent a 2-bedroom flat and $2,490 to live in an apartment with three rooms.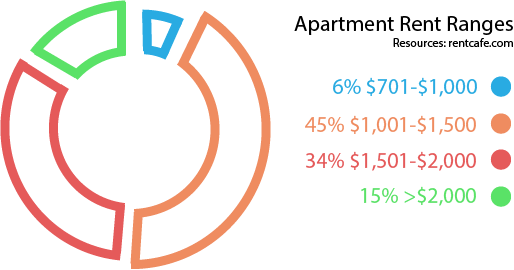 3. Heavy traffic
With the increase of population, local facilities like roads and highways have received a much bigger loading. It is especially noticeable in rush hours when people drive to and from work or on weekends when many families move out of the city in the direction of the mountains. The main road congestion can be spotted in downtown, so local residents often use bikes to avoid traffic jams.
4. Population density
Denver is not a very large city. Over 700 thousand people live in the area of 153 square miles and it means that the population density is 4.5 people per square mile there. However, the population is constantly growing and the density increases as well. It leads to such consequences as gentrification, traffic jams, lack of places in schools and kindergartens etc. Consequently, not all Denver locals welcome newcomers and are happy to see them.
5. Gentrification
Being a process of displacement and renovation of deteriorated urban neighborhoods, gentrification is a real problem for low-income Denver locals. They have to live their old homes and these territories are filled with new constructions and buildings. If you buy not expensive property in one of the neighborhoods and it will be once subjected to gentrification, you may have to leave it forever.
6. Smog and air quality
While most of the American cities do their best to decrease smog and air pollution, Denver situation is only getting worse. The city area came out of the EPA standards in 1997, but the number of parts has increased greatly since that time and now there are over 75 parts per million instead of maximum 45. Switching to bikes was one of the efforts to eliminate pollution, but still, the problem exists and requires a solution.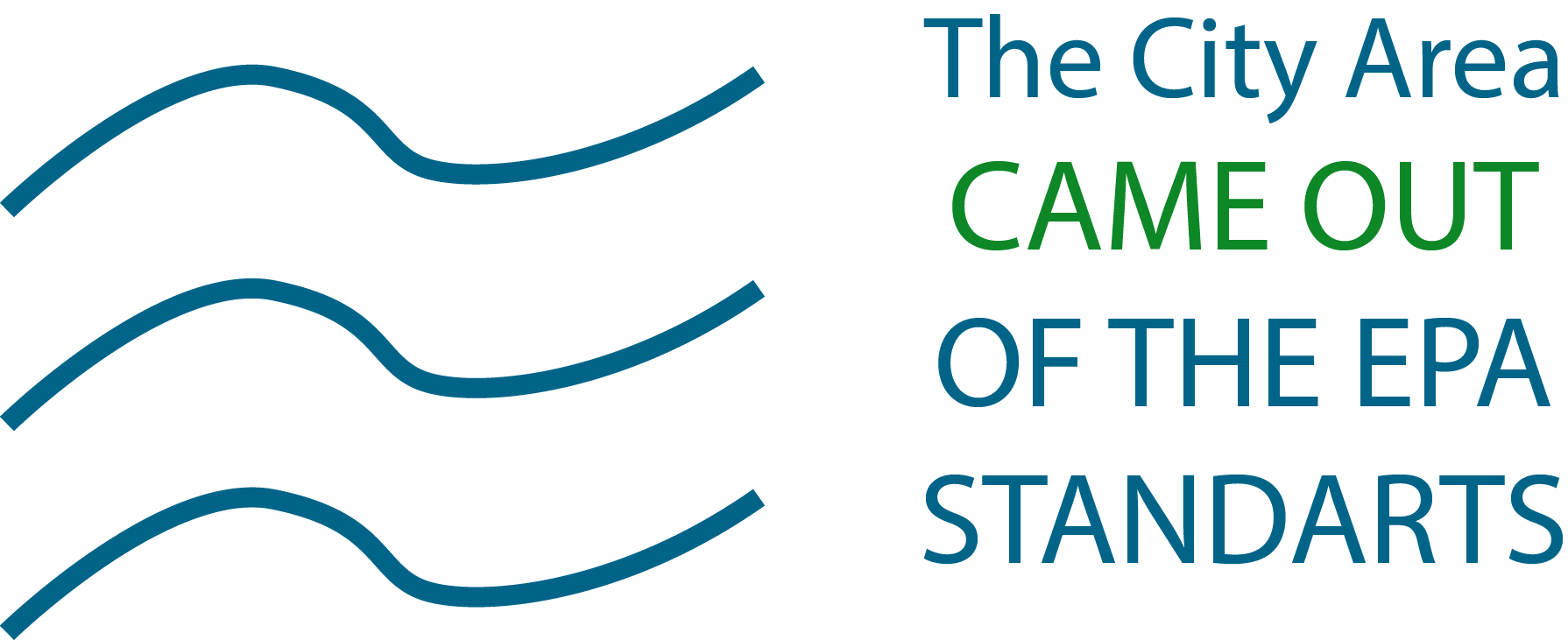 7. Tornados and hailstorm
East of Denver suffers from tornadoes most often, several times a year, and it disrupts the work the airport as well as leads to great losses. There is even a name to the process called the Denver Cyclone. It is formed in the north and east of the downtown and this storm-forming air flow damages everything on its way.
Denver also takes the 10th place among cities with the population over 50 thousand people prone to regular hail storms. Three of the most severe hail storms in US history have happened in Denver.
8. Legal Marijuana
Colorado was the first state to legalize Marijuana in the USA. It is a very profitable business that brings about great revenue to the local budget, but it is also an increased possibility to become an addict. According to the official statistics, 13.6% of residents smoke marijuana for relaxation. This data is much higher than the national average level, but, unfortunately, people say that real figures can be much higher in both cases. Many people just do not want to admit having this nasty habit.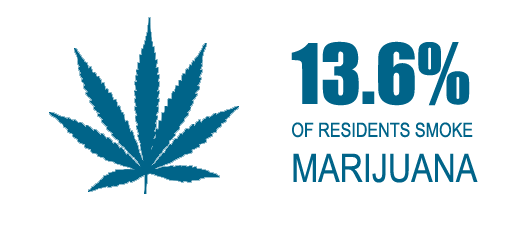 9. Altitude
Relocation to Denver poses one more challenge for people who have never lived at high altitude. Living at the height over 5,000 feet from the sea level has its drawbacks. First of all, it is thinner air that is also influenced by pollution. It is dry and can lead to body dehydration. Secondly, it is being closer to the sun, which can lead to problems with skin and even cancer if you do not cover it properly.
Best neighborhoods
When it comes to living in Denver, pros and cons play a very significant role. However, it is also important to choose the right place to appreciate all the benefits of living in the city. Here you can find 5 best neighborhoods for residing in Denver.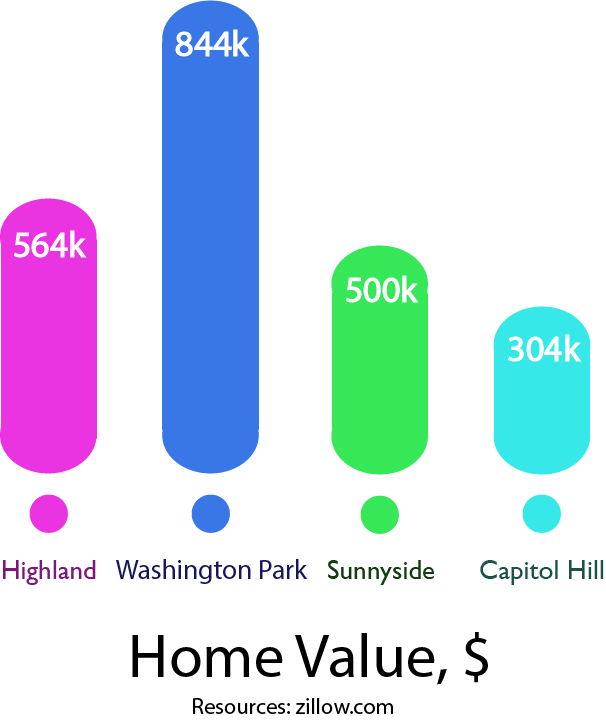 Highlands


Being not a very cheap neighborhood, you should be ready to give over $2,000 for an apartment there, but the quality of life in this neighborhood is high as well. Local homes and buildings have a design of the Victorian era, while the variety of amenities makes it a comfortable and interesting place to live. In addition to parks, gardens, restaurants and small shops, you will enjoy living by beautiful art galleries and inviting breweries.

LoDo (Low Downtown)


If you want to live in the heart of the city, there is no better place than downtown. It is one of the oldest districts with a very vibrant nightlife and great opportunities to entertain kids. There is a children museum and amusement park located here, while adults will be happy to live not far from a famous brewing company.

Capitol Hill


Being home to Colorado State Capitol, this neighborhood can attract you with lower rental prices – about $1,500 on average. Moreover, it is a perfect place if you like walking and opening new sights: there are many museums, historic buildings, galleries, fine-art studios as well as places to eat and drink.

Sunnyside


This neighborhood stands out among others thanks to its unique rustic charm. Located in the north-western part of the city, you can easily leave the city as well as get to the center on a bike. It is a place where old homes with beautiful architecture live next to new attached houses growing here. The facilities keep increasing, so you will easily find a shop or place to have a snack here too.

Washington Park


If you can not imagine your life without nature, settle not far from Washington Park. The whole area of the neighborhood is cared about and very friendly. You can easily buy necessary goods at the farmer's market operating here from June to October. Moreover, there are many local galleries, restaurants, and boutiques not to feel bored as well.

How to move to Denver
Moving to Denver is not a problem thanks to well-developed systems of transportation and highways. However, it is important to know the best time to move to Denver or you may feel all the surprises of the local weather. Experts advise planning your relocation to this city to the end of spring and the beginning of fall. The high altitude of the city makes sunshine very intensive in summer, while snow can be an obstacle for moving in winter, especially when you drive up the mountains. So, when you planned the time to move, it is time to decide how to get to the city in the most comfortable way.
Car


It is natural that moving in your own vehicle is very comfortable. You can take any belongings you need and fit the size of the car as well as plan your route. There are 5 interstate mainline highways leading through such states as New Mexico, Utah to Wyoming and Nebraska. It means that it will easy to get to Denver almost from any state, but you should remember that such long trips are ever exhausting and must be well-planned to have enough fuel, food, and cash.

Bus


When the cost to move to Denver is very important, it is possible to take a bus to arrive in the city. However, it is possible only if you relocate within Colorado State or you will have to change several buses. There are 18 bus routes around Colorado.

Train


A train is another way to move to Denver quickly and with comfort. There are interstate routes as well as local ones. You can also take many belongings with and schedule your move.

Plane


The fastest but also the most expensive way to get to Denver is a plane. You can fly to Denver almost from any spot in the USA and its International Airport will welcome you. At the same time, you will have to spend much money and effort to deliver your belongings by air and they can be damaged by multiple loading and transporting.

Moving company


The most comfortable, scheduled, and safe way to relocate to Denver with all your valuables including furniture and appliances is, undoubtedly, a moving company. California Movers is a full-service moving company with years of experience and a dedicated team of careful movers. It has been founded to help people and companies move from one place to another at a highly professional level.