The USA is a rather diverse country where every state offers something new and absolutely unique. California is often chosen by many young people as a good place of living, but when they grow older, they get tired of the rat race of the huge cities located here. Many residents decide to look for a happy life in calm, cheaper and measured areas like Oregon state, for example. However, not everyone is able to get used to the style of life characteristic of Oregon after a busy and various life on the coast. That is why it is important to evaluate all the pros and cons of moving from California to Oregon to prevent regrets and disappointment.

Moving statistics
Despite the fact that California remains a dream location for millions of people from different corners of the world, not all the Americans appreciate living here. Every year, the state is left by over 25,000 people. Where do they move to? You will be surprised to here, but a huge number of these people arrive in Oregon.
Oregon is one of several American states, where the number of immigrants is almost equal to the number of people who were born in it. It means that not all local residents enjoy living in the state and leave it in some time. At the same time, 57% of the current residents of Oregon have moved here from other states, most often from Washington and California. According to the study by Josh Lehner, almost every fifth resident of Oregon was born in California – 18% of the population compared to 43% of born locals. This impressive data seems unbelievable, but there are several apparent reasons for that:
---
The cost of living in California is much higher than the average one around the US;
A necessity to pay the highest in the country state income tax;
Lack of public transport and extremely heavy traffic of the roads in big cities;
Very high poverty line and a percentage of homeless people;
California is located on the seismic zone and often suffers from severe disasters;
No chances to start your own business;
Rather high crime rate.
---
Unfortunately, the biggest part of people who move to California get disappointed with life here rather quickly. That is why both locals and newly arrived people come to the conclusion to leave the state forever.
California vs Oregon state
Though California and Oregon are both located in the USA and on the coast of the Pacific Ocean, there is a great difference between these states. When you ask Californians moving to Oregon about benefits of relocation, you will be impressed how long this list can be. But if you still doubt whether you should exchange California for Oregon and look for advice, learn both the benefits and drawbacks of moving to decide if the following reasons to move to Oregon are significant personally to you.
Why move to Oregon?
So, why do so many residents of Washington and California consider Oregon the most appealing destination for relocation? Let's see what attracts people from other states to Oregon.
1. Cost of living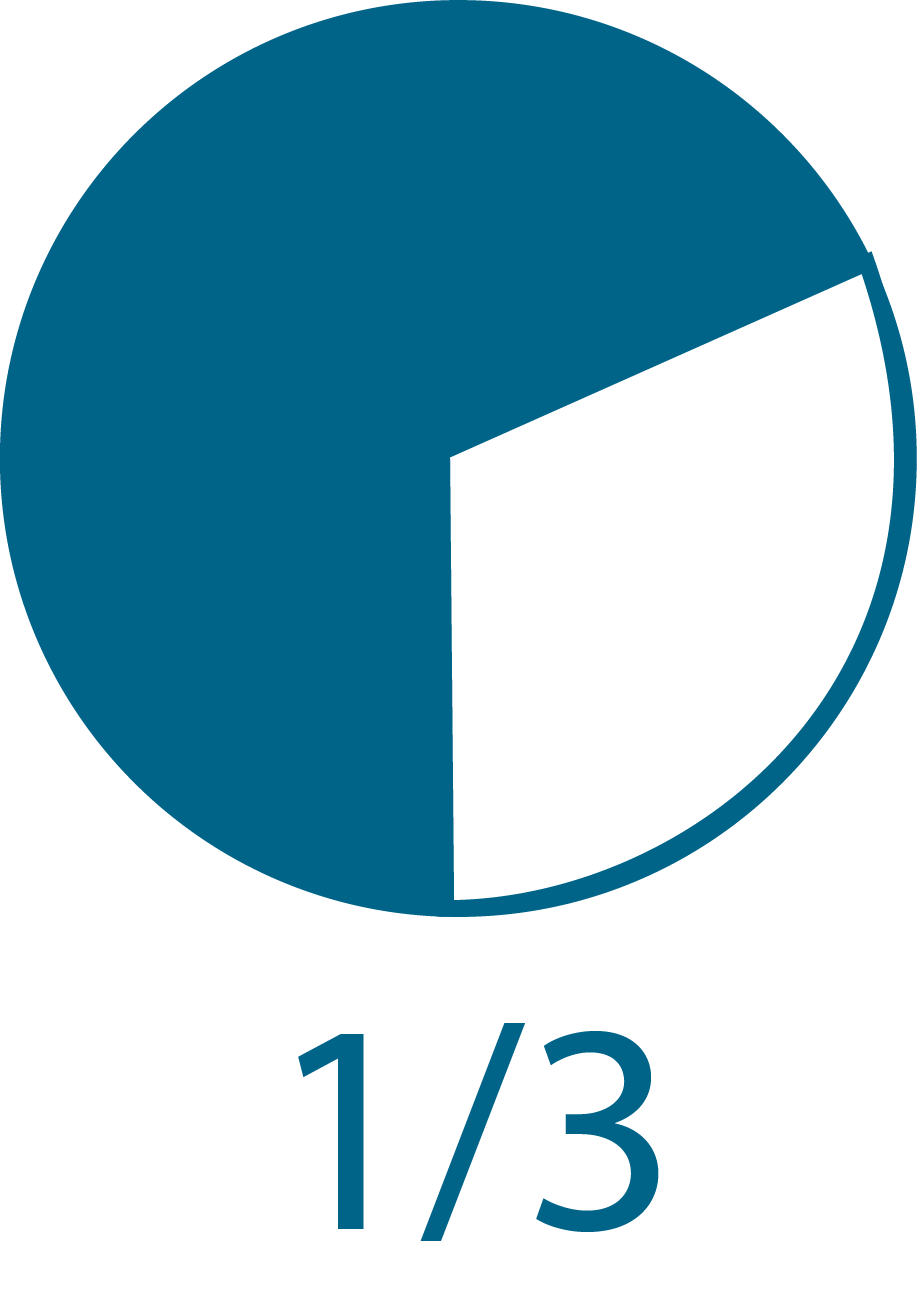 The overall cost of living in Oregon does not differ much from one in California. But the most significant difference between these states is in the cost of housing and rental. Even if to compare Portland with Los Angeles, the difference is ⅓ of the total cost.
2. No sales tax
Next to income taxes that vary between 5 and 9.9% and 1% of property tax, there is no sales tax unlike California.
3. Beautiful nature and a variety of leisure activities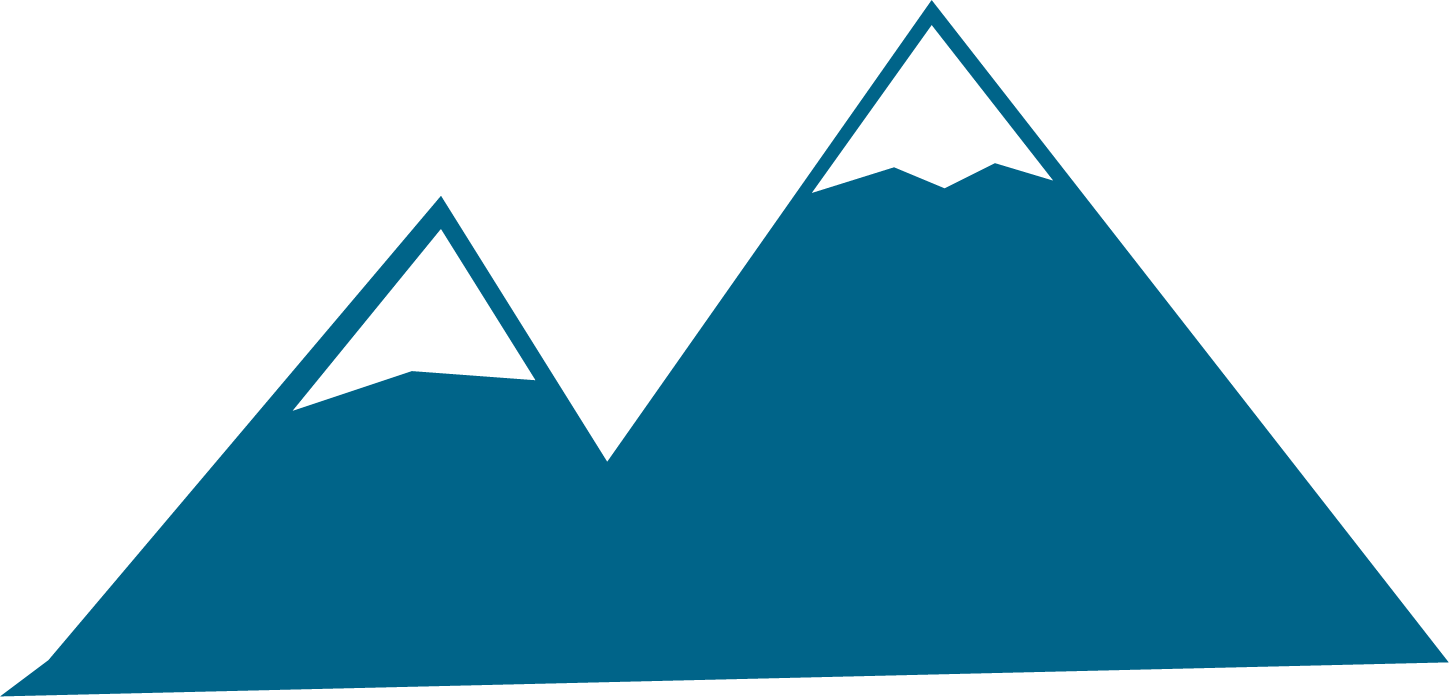 Nobody will feel dull in the state. Oregon coast features many water activities like fishing, surfing, diving while mountains, valleys, rainforests and deserts offer much more chances to rest clod to nature.
4. Laid back style of life
In Oregon, you can hardly meet people who rush anywhere. There is a moderate style of life: even drivers on the road prefer to move slowly.
5. Public transit leader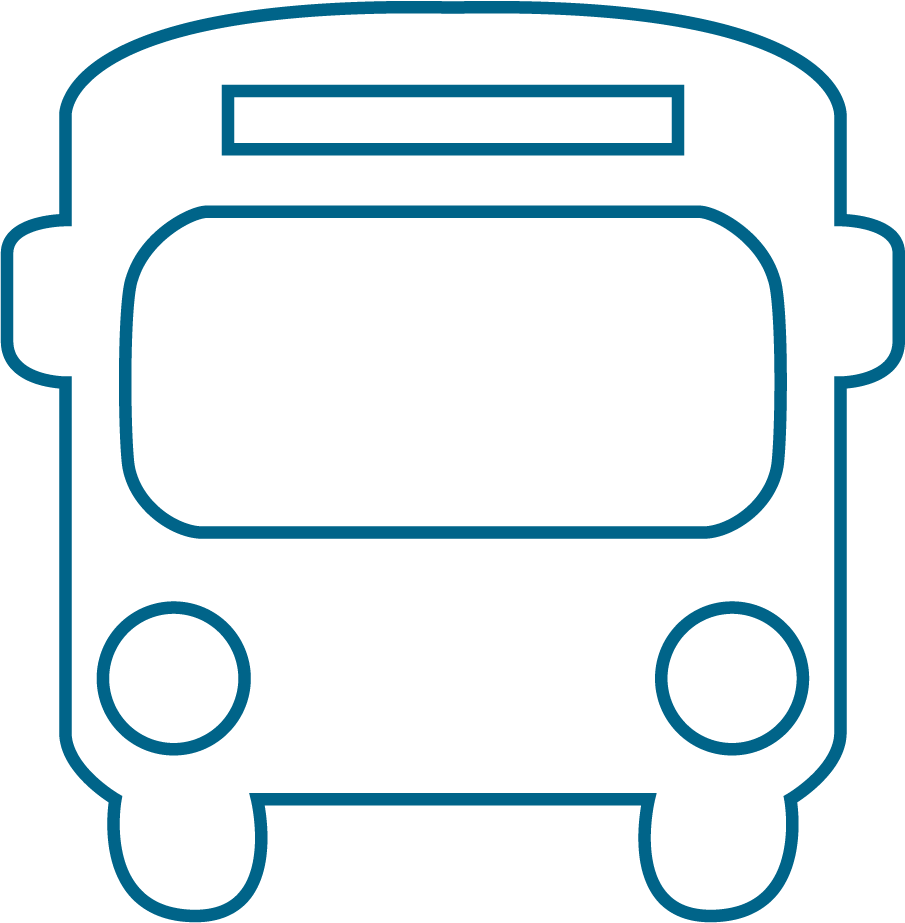 Portland public transit is the fifth best of the nation. There is a Portland Transit Mall, a converge corridor of different means of transport, and a highly-developed system of public transportation. It is famous for its neat and clean look and low crime rates too.
6. A huge percent of the federally owned land
Oregon is perfect for exploring not only thanks to the unique flora and fauna located here but also the huge territory that is open to residents. 53% of land in the state is federally owned. It means that many beaches and vast forests can be used by everyone.
7. Satisfaction from life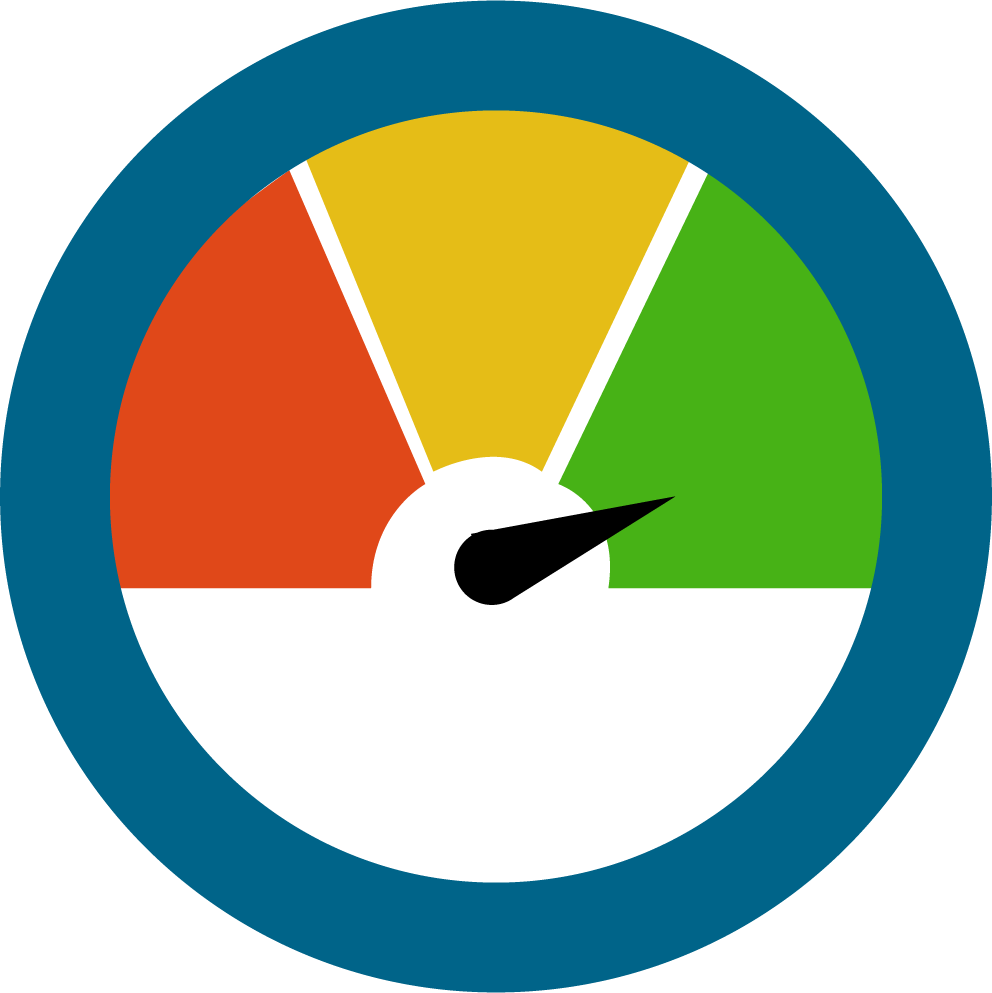 According to Gallup-Sharecare poll, residents of Oregon state consider themselves the most satisfied with their lives in the country.
8. Experiencing all 4 seasons
Oregon has a rather diverse climate from the Mediterranean in the south to Subarctic in the north. Here you can feel all the seasons with hot summers and snowy winters. Moreover, air is fresh and clean here too thanks to the variety of plants growing here and fewer detrimental factories.
9. Friendly and pleasant people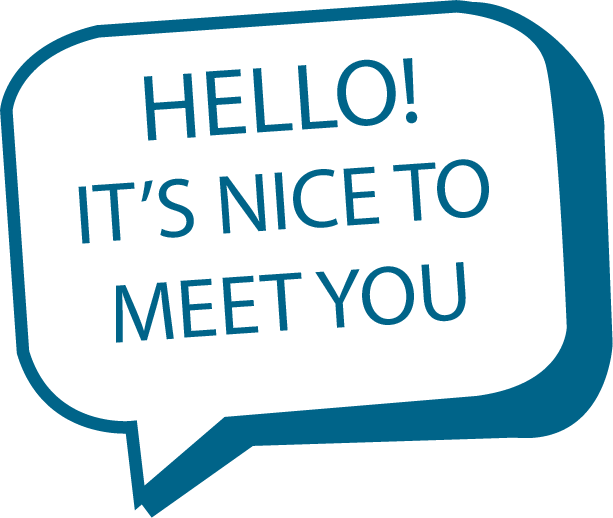 As many local people are satisfied with their lives, they also treat other people well. They are friendly and smiley and never ignore other people's troubles.
10. The best beer is produced here
Oregon is a home to more than 200 breweries and there are several annual festivals organized to honor this drink.
---
Reasons not to move to Oregon
However, next to the positive sides of relocation, there are several things to know before moving. They can be called cons and must be considered by everyone who wants to reside there:
There is one of the highest income taxes in the country (between 5 and 9.9%);
Farmer food produced here is more expensive than in California;
The weather is often rainy and cloudy in Oregon;
There is a lack of international airports apart from Portland or Salem;
Cost of living is higher than an average one in the country;
None of the Oregon beaches can be compared to ones located in California;
Very slow driving and narrow roads with sudden turns make newcomers feel nervous.
These are the main reasons that can prevent you from moving to Oregon, though some of them may seem insignificant.
---
Most popular places to move to in Oregon
When you come to the conclusion that Oregon is undoubtedly the place you want to live in, you may be puzzled by another question: where should you move to Oregon? The state is rather big, though there are not many large cities here. It means that the choice of cities and towns to move to is not very vast. There are top 7 most popular places where to move to in Oregon.
Portland. With the population of 647,805, Portland is considered to be one of the world's environmentally conscious city that is often called the "City of Roses".
Eugene. The population of Eugene is 166,575. Being a city of natural environment and recreation, it offers great outdoor activities and has a focus on arts. It is also often called an emerald or track town.
Salem A huge number of the population that is equal to 167,419 people are students of multiple colleges and universities located here. Today it is one of the main agricultural and food processing centers of the state.
Corvallis. Being not very big, Corvallis has been chosen as a permanent residing place by 55,298 people. It is home to Oregon State University and offers great opportunities for small businesses.
Astoria Astoria is a port town with the population of 9, 527 people. There are several museums and an airport located here.
Medford. The population of Medford is 81,780. The biggest number of people work in healthcare as the city is a popular retirement destination. Another industry flourishing in the city is agriculture.
Beaverton. A quite impressive recent increase in population resulted in 97,590 people living in the city. The reasons for that is being an important economic center with several large corporations and a two of one of the best small cities to live in.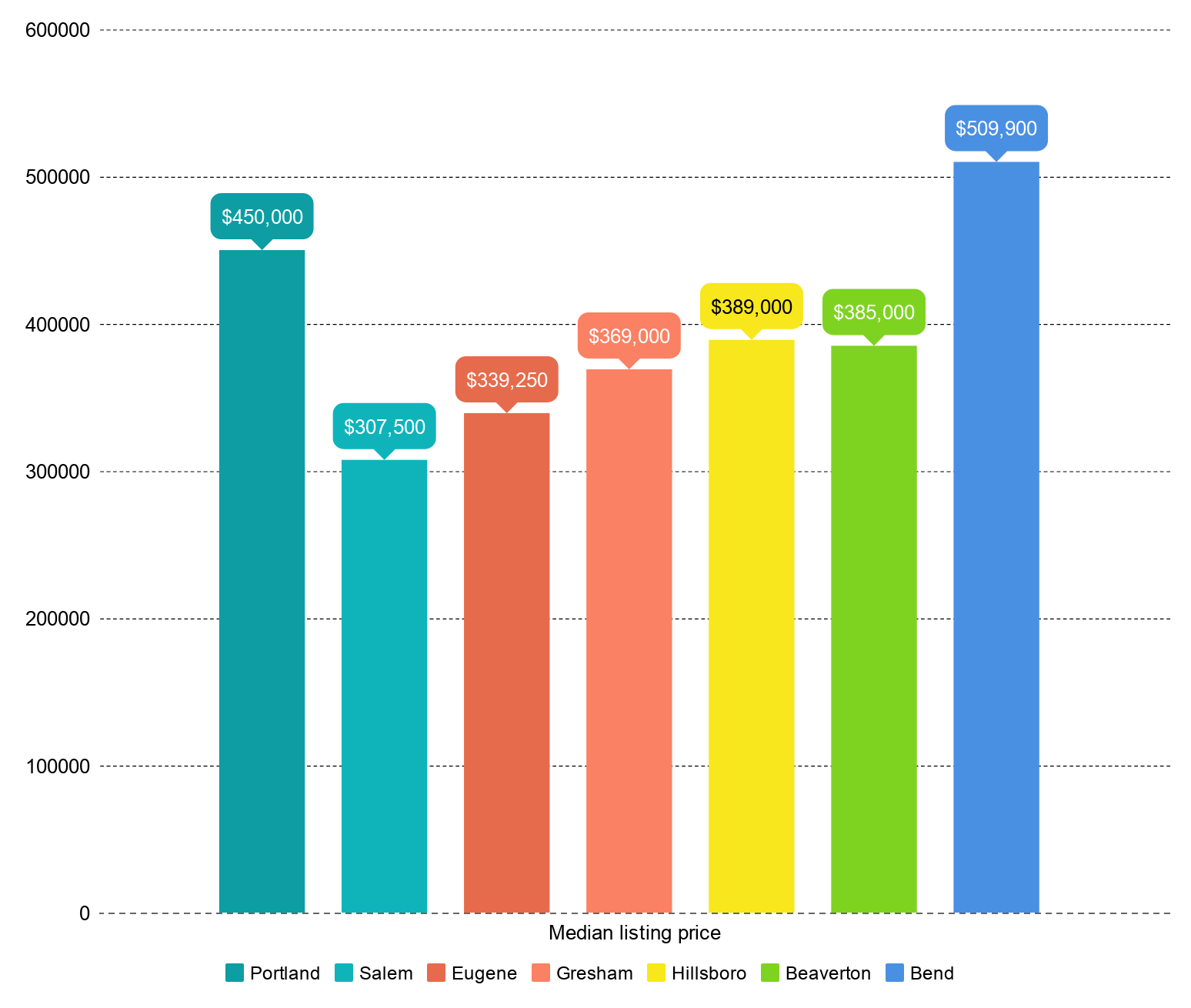 Median home listing price – November 2018 / Resource: zillow.com
Despite quite a small size of these cities, except for Portland, of course, several of them have been ranked ones of the most comfortable cities to live in, so it is not surprising why their population is constantly growing.
How much does it cost to go to Oregon state
It goes without saying that interstate moving is always a challenge that requires patience and excellent organization. However, it is important to remember that Oregon and California are neighboring states connected with several highways. At the same time, it is also important to consider what city in California you leave and where you will arrive in Oregon. That is why there are several ways how to move from California to Oregon:
Hire a truck with a driver and load your belongings there;
Buy or rent a trailer and transport everything alone;
Deliver your valuables by airplane and hire a truck to transport them to the new dwelling;
Hire long-distance movers.


The first way may be the cheapest one, but you should also remember that all the other responsibilities like organization, packing and unpacking, loading and others lie on your shoulders. Moreover, you entrust your belongings to a person you see for the first time and who knows if he keeps his word to deliver them to the final destination. Transportation by air is rather costly and you need to deliver all your valuables to and from the plane, so the chances to damage or lose anything are more than just high, while a trailer is owned by a few number of people. That is why the most reliable and safe way of relocating is to hire a long-distance moving company. You will get not only a well-organized moving process with the consideration of all moving services needed but also insurance of your valuables.
*Moving costs for 1bdrm apartment. Includes: Truck + gas, mileage, etc. 2 professional movers + tools. Blankets. Wardrobe Boxes. Assembly/Reassembly. Tax&Insurance.