Moving to Hemet or from it? Make your relocation experience seamless and scheduled thanks to the dedicated Hemet movers. Our professional team has become a core for creating one of the most popular moving companies in the state. We help everyone who wants to breathe the fresh air of this Tree City USA and enjoy one of the longest-running plays in the country on a regular basis. However, people who need to leave Hemet can also turn to us for help as we are happy to offer both local and long-distance moving services of the highest level. If you decided to head for this lake city and settle here, let us assist you in this responsible task, organize everything from A to Z.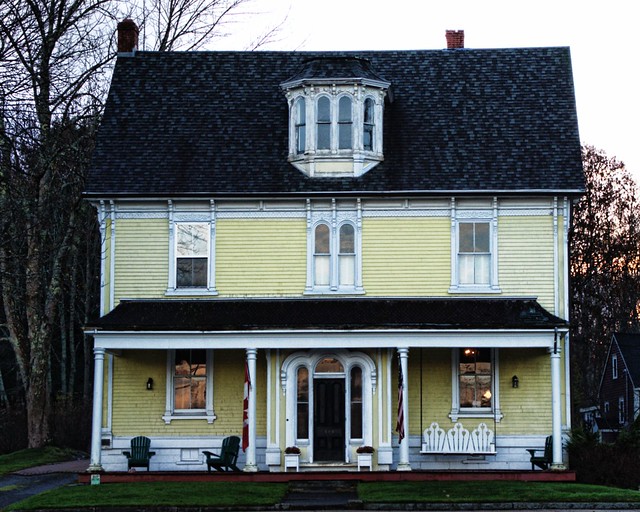 Photo: bambe1964 / www.flickr.com
Highly qualified movers in Hemet, CA at your service
When people start planning their move, they do not fully realize how many challenges they should overcome on their way to success. It is the main reason to turn to professionals, as we will not only tell you all the basic tasks to be completed before and during the relocation process but also assist you professionally. As a result, with our help, your move will be scheduled and smooth.
Our full-service company has a well-trained team whose main goal is to ease your moving process to the maximum. They are trustworthy, friendly, and careful, so don't doubt to entrust them any valuables or fragile cargo. We check every person working for us and there are no occasional people here. Moreover, each of them has to pass a test for trust and complete the professional training for us to guarantee you only premium Hemet moving services. Our company is ready to provide help 24 hours a day 7 days a week, so we are at your service anytime.
We provide long distance and local moving
Many people face a problem when moving companies refuse to move them across the street or behind the borders of the state. With California Movers, you can be confident to receive moving help no matter how close or far you need to relocate. Even if you do not need to hire a truck and transport your belongings for some distance, our house movers will help you to cope with all the other challenges like a creation of the checklist, providing packing materials, packing, carrying etc. At the same time, we are always happy to assist with a long-distance move too. Our managers plan the moving process to the smallest details including a list of services needed and building the most reasonable route to your new home for you not to waste any dollar. Moreover, remember that it is always cheap to order assistance of a full-service moving company than try to deal with every stage separately. Our Hemet moving company provides every customer with the total cost of the moving at the stage of signing the contract and no hidden fees are ever added!
Office and house relocation services
Hemet is a perfect place both for a family life and running business. No matter whether you move your nears and dears or want to try to build a successful business here, our company will help you to deliver every item you need. Whether you do not imagine your life without an antique piano or your favorite pool table, or you need to move multiple electronic devices and oversized machines, for our team it is not a problem. They are taught how to act in a variety of situations, have much experience in moving heavyweight items and are provided with the latest equipment to complete both residential and commercial moves successfully.
Tips for those moving to Hemet
Hemet is a number-one destination for people who look for a safe measured life in the valley. However, when you have already made a choice of one of the moving companies near Hemet, it is time to learn some information about the city.
Best neighborhoods. The most popular ones are Mayberry, Foothills of Hemet, Solera Diamond Valley etc.
Things to do in Hemet. You can visit theatrical performances, enjoy the beauty of parks, forests, and the lake, try multiple outdoor activities, visit museums, explore local nature and wildlife, hang out in the aquatic center etc.
Local Sights. Western Science Center, Ramona Bowl Amphitheatre, Hemet Museum, Diamond Valley Lake, Fingerprints Youth Museum, Estudillo Mansion etc.
The most popular industries for employment. Retail, healthcare, education, and government as well as leisure and hospitality, financial, business and professional services, construction and manufacture.